SDF Commander Ardal Kobanê says attempts to inflitrate the village of Dibis repelled
Speaking about the mercenaries' attempt to infiltrate the village of Dibis on Wednesday morning, SDF Commander Ardal Kobanê said: "We inflicted heavy losses on the invaders. We frustrated their attempts and successfully repelled them."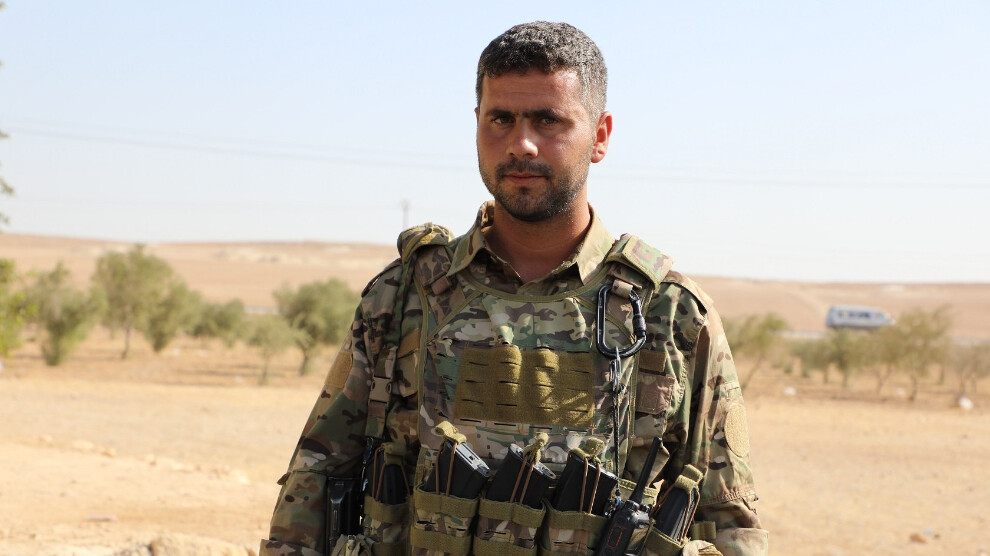 The mercenary group that attempted to infiltrate the village of Dibis in Ain Issa on Wednesday morning was intercepted by SDF forces and repelled. Speaking to ANHA, SDF Commander Ardal Kobanê said that the mercenaries had failed in their attempt to enter the village.
Pointing out that the Turkish state and its mercenaries have intensified their attacks against Northern and Eastern Syria, especially the Girê Spî Canton, Kobanê evaluated the massacres in the villages of Sefawiyê and Dibis as a result of the attacks.
Ardal Kobanê said that the aim of the Turkish state is to make the people of the region leave their lands and added: "The mercenaries want to get control of the M4 Highway by occupying the village of Dibis. Our forces responded to the attempt to occupy the village of Dibis carried out by the mercenaries on Wednesday morning. Heavy blows were dealt to the mercenaries, who suffered heavy losses and had to flee back. The mercenaries tried to make civilians pay for their losses and killed a civilian named Majid El Ewed in his home. They injured 5 more civilians and tried to kidnap the women."