SDF fighter laid to rest in Kobanê
Welîd İsmail fell fighting against the occupation of northern Syria.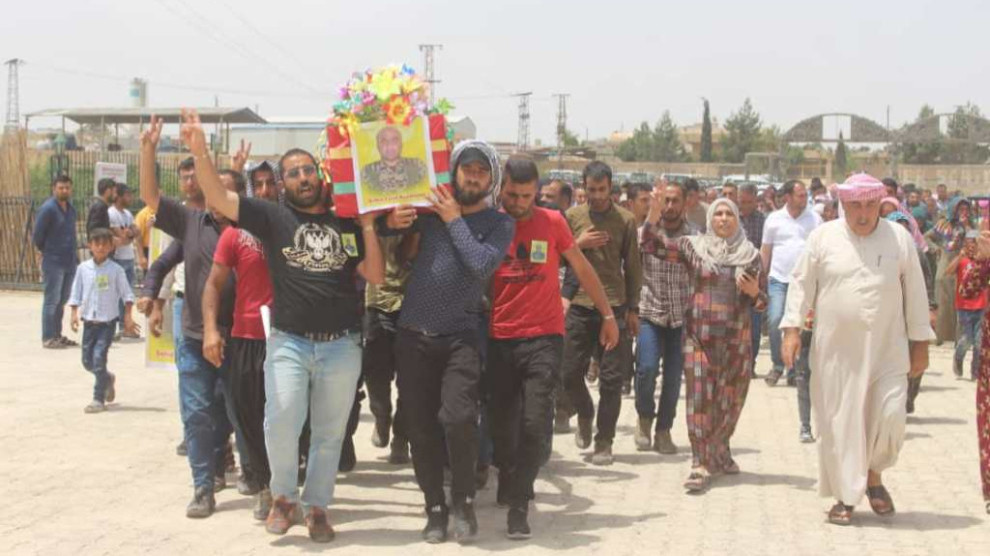 SDF (Syrian Democratic Forces) fighter Welîd İsmail (Fırat Kurdistan) fell during the resistance against the occupation attacks of the Turkish army and allied mercenaries on North-East Syria.
The SDF fighter was laid to rest in the Dicle Cemetery of Martyrs in Kobanê. Dozens of people attended the funeral on Friday.