SDF fighter martyred in Turkish drone attack in Rimelan
The Turkish occupying army continues the aggressions and attacks against the areas under the Autonomous Administration of North and East Syria (AANES).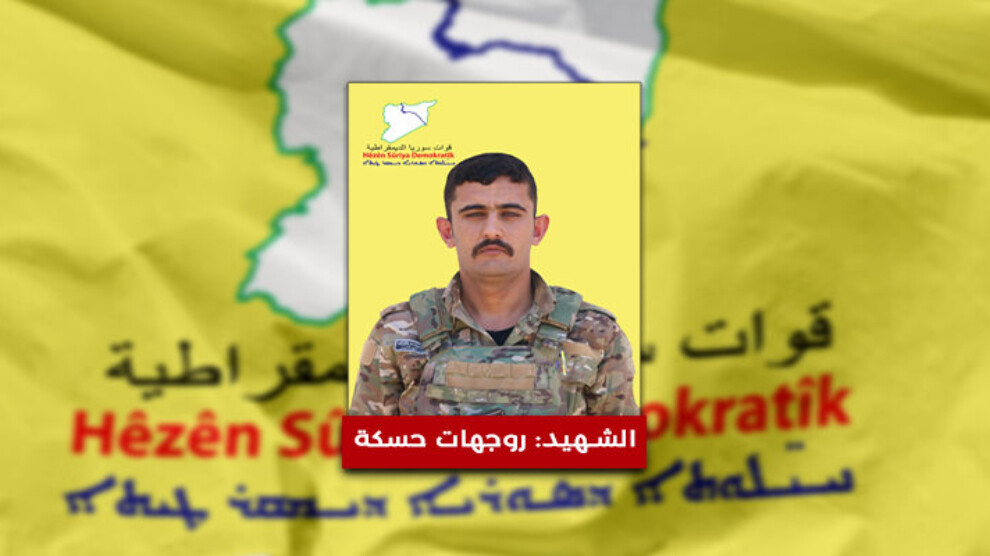 On the 19th of January, an UAV belonging to the Turkish occupying army targeted a point belonging to SDF military relations used for military coordination with international coalition forces in the town of Rimelan.
"The treacherous targeting resulted in the martyrdom of one of our fighters, who was in charge of coordination and military relations with the international coalition, and one other wounded," said the SDF Media Center in a statement on Saturday.
The statement pointed out that, "While we extend condolences to ourselves, the families of our martyrs, and the rest of our people, we pledge to retaliate for the blood of our martyrs by raising higher the banner of resistance, escalating our struggle, and to follow in the footsteps of our martyrs until achieving their aspirations of liberating our occupied areas and maintaining safety and security."
The data of the fallen SDF fighter is as follows:
Nom de guerre: Rojhat Hasaka
Real name: Mohamed Haji Mohamed
Father's name: Dia
Mother's name: Saida
Place and date of martyrdom: Rmeilan, January 19, 2023