SDF martyrs laid to rest in Manbij
SDF fighters Udey Îbrahîm El-Hetref (Egîd Manbij) and Xalid Îbrahîm El-Xalid (Xalid Al-Hezawne), who fell martyr during the Honor Resistance, were laid to rest in the Manbij Martyrs graveyard.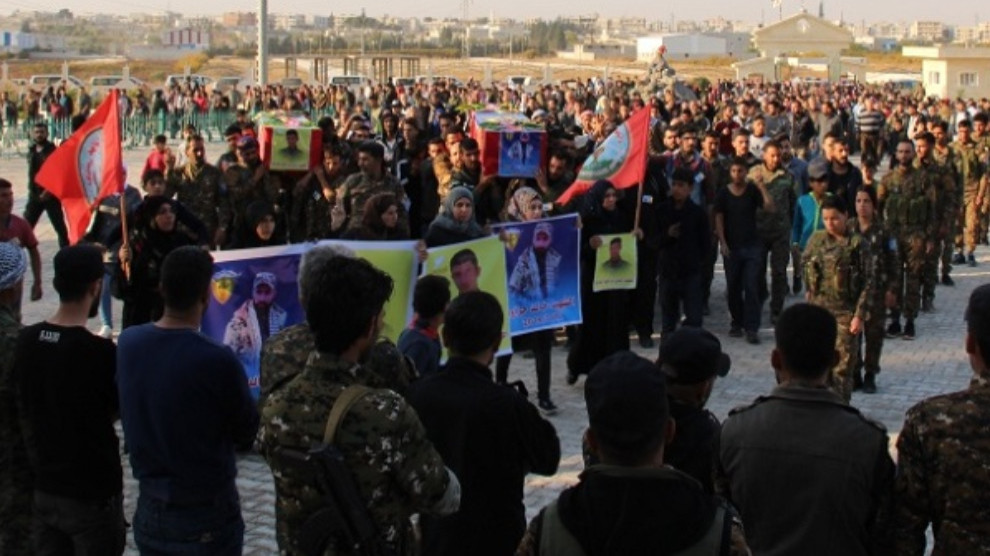 SDF fighters Udey Îbrahîm El-Hetref (Egid Manbij) who fell martyr in Til Temir countryside during the Honor Resistance and Xalid Îbrahîm Al-Xalid (Xalid El-Hezawne) who fell martyr while carrying out his military task yesterday. 
The martyrs' coffins were accompanied by a convoy of vehicles to the graveyard. 
The funeral began with a military ceremony. Manbij Military Assembly spokesperson, Şervan Derwêş, said that "the resistance front created by the martyrs is the biggest obstacle in front of the invaders."