SDF operation against ISIS: 14 mercenaries arrested
The operation launched by the Syrian Democratic Forces (SDF) against cells of the terrorist organization ISIS in northeast Syria continues.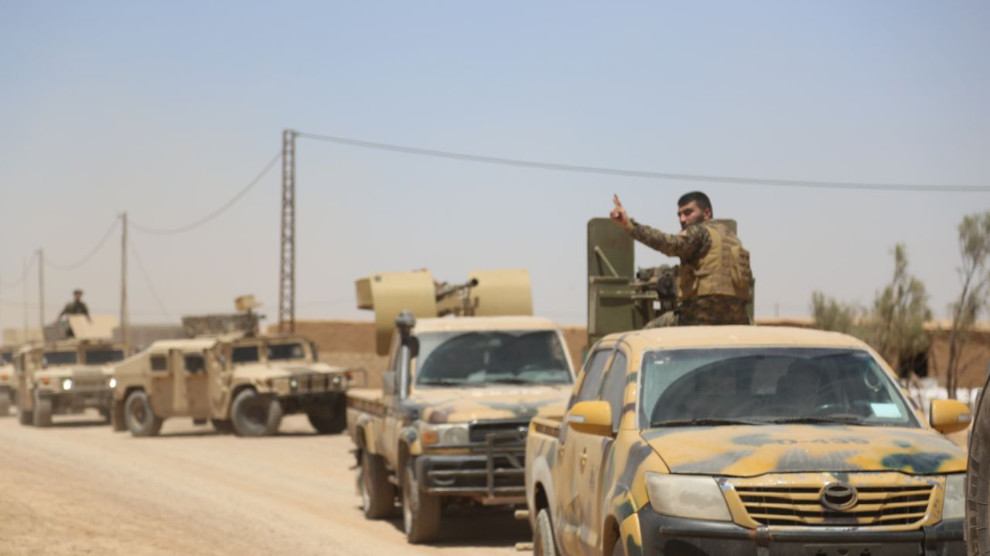 The Press Office of Syrian Democratic Forces (SDF) released a statement announcing the latest developments in the operation launched against ISIS in northeast Syria.
The operation left behind its sixth day on Tuesday. The statement said: "In coordination with the international coalition forces by land and air, the SDF are still completing the sweeping operations and raids in the desert areas and the villages in which they are located, and also in coordination with the Iraqi side on the border."
The statement added that the geographical area "that has been swept is 70 km in length and 80 km in width all the way to the Iraqi border, where a number of villages have been cleared.
Commandos and coalition forces also raided 6 terrorist cell sites.
During the raids and sweeping operations, 14 terrorists and suspects were arrested and various weapons were seized."