SDF's two-month balance sheet of battle against ISIS
29.600 ISIS mercenaries and families have surrendered to SDF.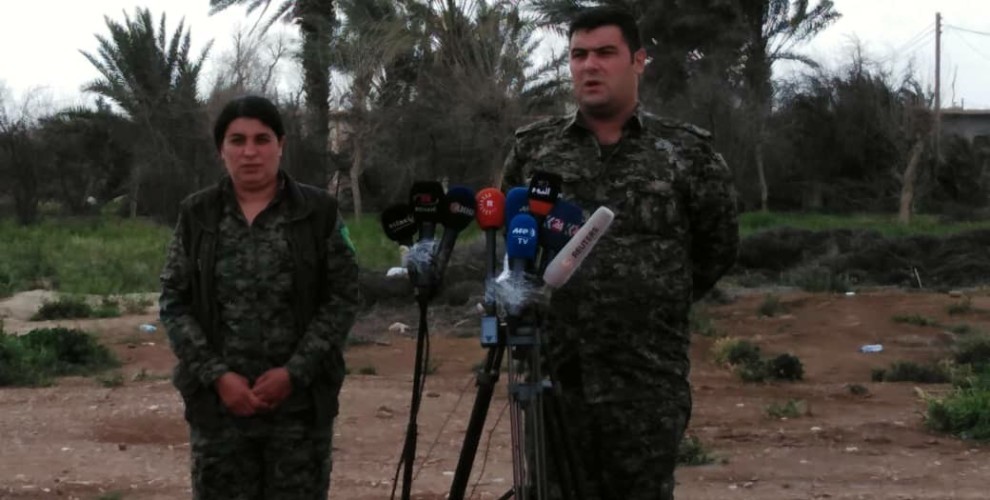 Syrian Democratic Forces (SDF) announced the balance sheet of the final operation conducted against ISIS in Deir ez-Zor for the past two years.
Speaking at a press conference held on Sunday, SDF Official Spokesperson Kino Gabriel announced the balance sheet of battle from 9 January to 16 March.
Gabriel said; "Our forces continue the 'Battle to Defeat Terrorism' which was resumed on 9 January 2019. In this phase of the campaign, SDF achieved great victories against DAESH (ISIS) terrorist organization which is now stranded in a small area in Baghouz region in the east of Deir ez-Zor."
SDF Spokesman continued;
"After evacuating thousands of civilians whom DAESH terrorist organization were using as human shields, our forces laid a siege on the village of Baghouz. In the wake of heavy blows delivered to ISIS by our forces on the ground and aerial bombardments by the Coalition forces, the majority of the terrorists surrendered with their families. On the other hand, hundreds of terrorists were killed or wounded."
Gabrial provided the following information regarding the civilians rescued, the DAESH members that were evacuated from Baghouz together with their families and the SDF fighters martyred in clashes since 9 January 2019:
Number of terrorists and family members that surrendered to our forces: 29.600 (over 5.000 are terrorists)
Number of terrorists captured by our forces in special operations: 520
Number of civilians rescued by our forces: 34.000
During this period of time, 306 terrorists were killed and several others were wounded.
82 of our fighters fell as martyrs and 61 others were wounded."