Sheikh Maqsoud People's Municipality continues service efforts
The Sheikh Maqsoud People's Municipality is finishing service projects despite limited resources.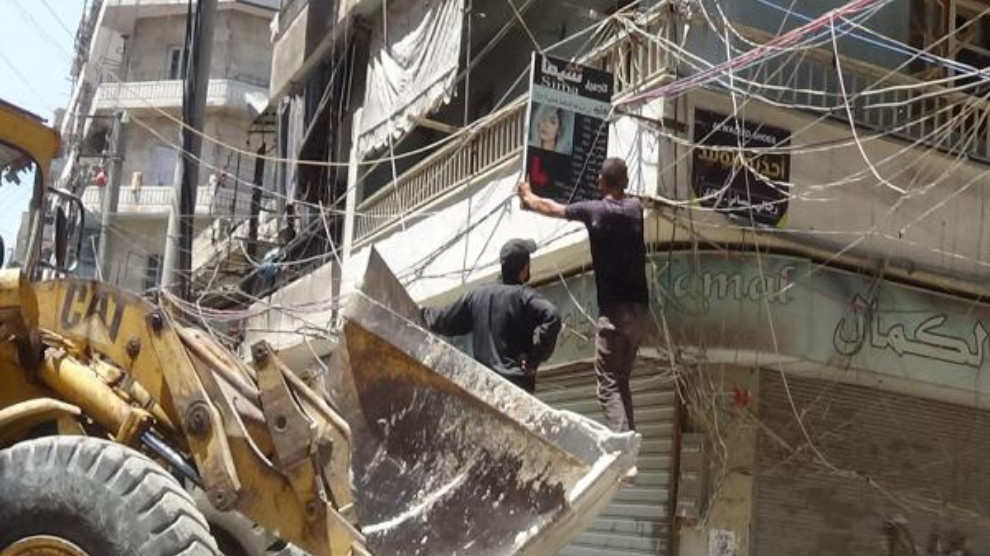 The Sheikh Maqsoud People's Municipality in Aleppo continues to provide services in the Sheikh Maqsoud and Ashrafiya neighborhoods despite their limited resources. The neighborhoods have been damaged severely in attacks by gang groups, but the main roads have already been repaired by the people's municipality. Works for the Derej road that connects the eastern and western parts of the neighborhood were recently completed.
The municipality's Water Committee took action as the infrastructure in both neighborhoods were damaged, and repaired 84 main water pipes. Efforts continue for the 91 pipelines that take water to dwellings. The municipality has also repaired the sewers in the heikh Maqsoud neighborhood and is working to increase the length of the infrastructure.
The people's municipality continues to remove rubble left over from the war, despite the limited resources and the lack of sufficient construction equipment. It also started works to repair the children's cemetery on the 20th Street between the Sheikh Maqsoud and Ashrafiya neighborhoods.
The Popular Municipality's Co-mayor Rewshen Musa said the priority duty for the municipality is to serve the people. Musa said they order their work according to the demands and complaints by the people, and called on the people to join the municipality in the efforts.