Skirmish with ISIS mercenaries in Hol Camp
During the search of Sector 5 of the Hol refugee and detention camp, a skirmish broke out between ISIS mercenaries and security forces. One of the ISIS jihadists died, and four others were captured.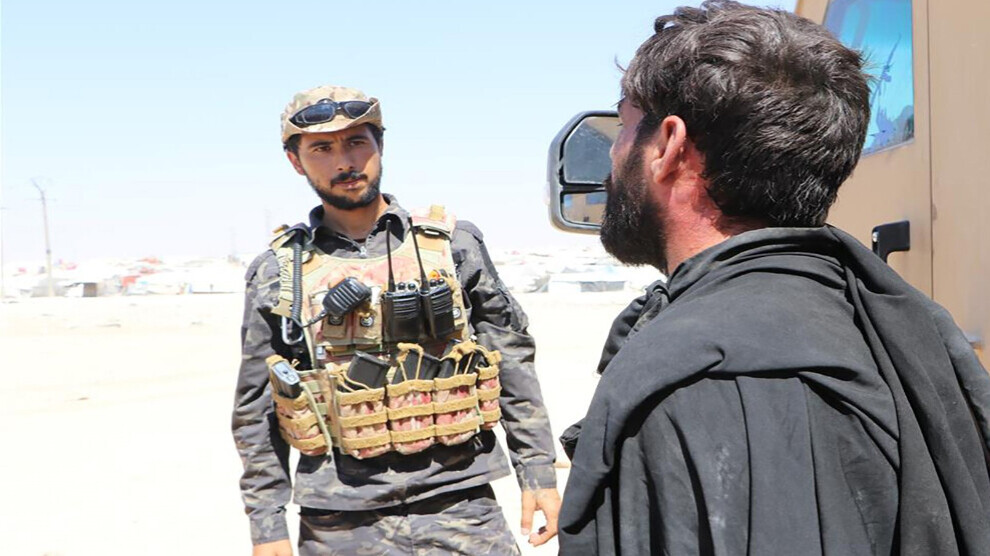 Since 25 August, an anti- ISIS operation has been taking place in the northern Syrian refugee and internment camp in Hol district of Hesekê. Thousands of relatives of ISIS jihadists are housed in the camp. The Autonomous Administration of North and East Syria (AANES) is trying to gain control of the camp and prevent a new generation of ISIS jihadists from growing up there.
One ISIS mercenary killed
According to Internal Security Forces, a skirmish took place between units of the Syrian Democratic Forces (SDF) and the Women's Defense Units (YPJ) with an ISIS cell on Thursday night. Around 1.00 a.m., the SDF and the YPJ had launched an operation in Sector 5 of the camp. A skirmish broke out after a group of ISIS jihadists tried to escape. A jihadist disguised in women's clothing was killed, four other ISIS jihadists, two of them women, were captured. Two AK-47 assault rifles were recovered from the jihadists.  
Rocket launchers, assault rifles and hand grenades seized
For the 15th day of the operation, the following results were reported by the Internal Security Forces: "One ISIS mercenary was killed, eight others were captured. Two detonators hidden by the mercenaries, three AK-47 assault rifles and ten magazines, one RPG-7 rocket launcher, twelve hand grenades, 25 pistol cartridges, one Glock magazine, one silencer, one computer, several phones and phone lines were recovered."