SOHR: 30 Syrian regime soldiers killed in ISIS ambush
30 regime soldiers killed in ambush on military buses in Syrian desert, while returning home to spend New Year holidays.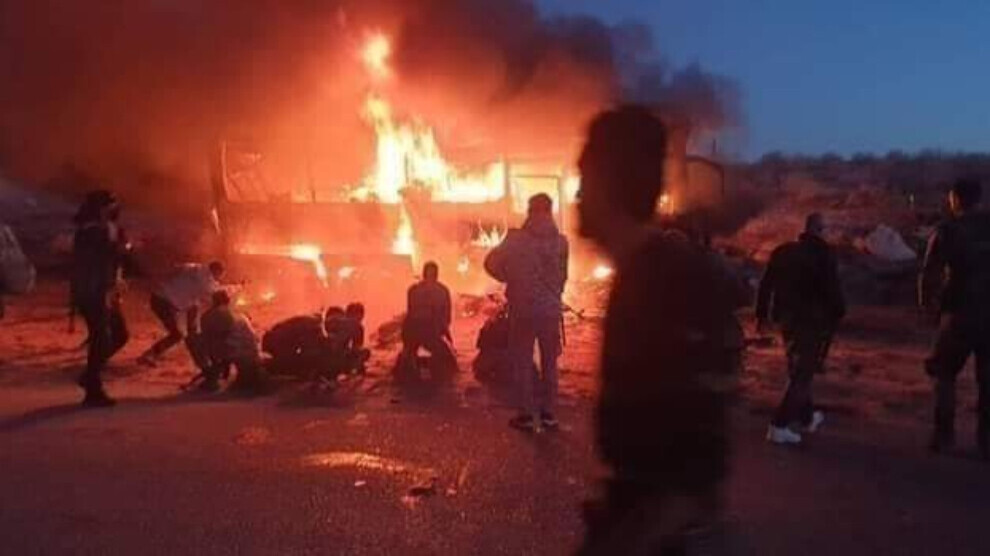 The Syrian Observatory for Human Rights (SOHR) reported that 30 Syrian regime soldiers were killed and 15 others were injured, some seriously, in an ambush by the "Islamic State" targeting three military buses on the Homs-Deir ez-Zor road. The buses were carrying regime soldiers on their way back to spend the New Year holiday in their homes.
SOHR sources reported a well-planned ambush by Islamic State members, targeting three buses carrying pro-regime militiamen and soldiers of the 4th Division in al-Shula desert on Homs-Deir ez-Zor road. The attack left casualties among them, it noted.
Since 24th of March 2019, SOHR has documented the killing of at least 1,214 regime soldiers and loyalists of Syrian and non-Syrian nationalities, including at least two Russians, and 145 Iranian-backed militiamen of non-Syrian nationalities. All were killed in attacks, bombings and ambushes by the "Islamic State", west of Euphrates in the deserts of Deir Ezzor, Homs, and Al-Suwaidaa.
Also, four civilians working in gas fields, 11 shepherds and four other people were killed and documented by SOHR in the same period, from late March 2019 until today. They were killed in attacks by ISIS cells. 601 ISIS members were also killed in attacks and bombardment in the same period.