SOHR: More mercenaries arrived at training camps in Turkey
The Observatory reported new batch of mercenaries arrives at training camps in Turkey.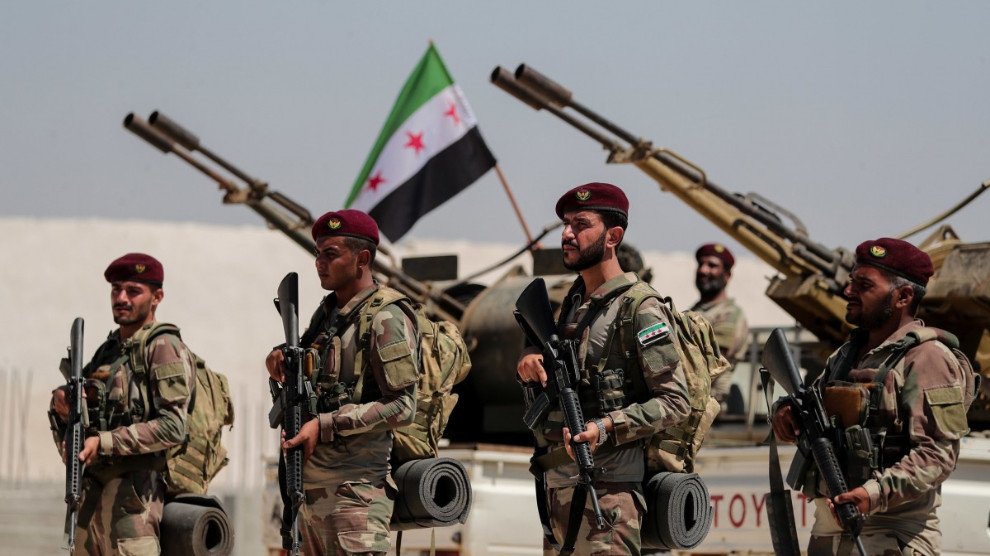 Reporting about Turkey's ongoing operations to transfer Syrian mercenaries to Libya, the Syrian Observatory for Human Rights (SOHR) reported that a new batch of 120 fighters of Turkish-backed factions have arrived at training camps in southern Turkey after leaving Afrin area on Sunday. According to SOHR, Turkey plans to send these fighters to fight in Libya after undergoing training courses in camps in Turkish territory.
Accordingly, the number of recruits who arrived in Libya has risen to 8,950 mercenaries, including a group of non-Syrian mercenaries, while nearly 3,420 others arrived in Turkey to undergo training courses.
The Observatory said that; "Among the total number of recruits, some 150 children between the ages of sixteen and eighteen, have been recruited to fight in Libya, the majority of whom are of "Al-Sultan Murad" Division, by offering material incentives, exploiting their difficult living situation and poverty."
On Sunday, SOHR activists documented the killing of 11 Turkish-backed mercenaries, including a child under the age of eighteen, on several frontlines in Libya, bringing the total death toll of Turkish-backed Syrian proxies killed in military operations in Libya to 298, including 17 children under the age of eighteen.
The fatalities were of the factions "al-Mu'tasim Division, Sultan Murad, Suqur Al-Shamal Brigade, Al-Hamzat and Suleiman Shah". According to very reliable SOHR sources, the fatalities were killed in clashes on frontlines of Salah Al-Din in the south of Tripoli, Al-Ramlah near Tripoli Airport, Al-Hadabah Project area, Misrata and other areas in Libya, according to SOHR.