SOHR: Syrian guided missile hits Turkish vehicle in Aleppo, injuring soldiers
An armoured vehicle of Turkish forces was targeted by Syrian regime forces in western Aleppo.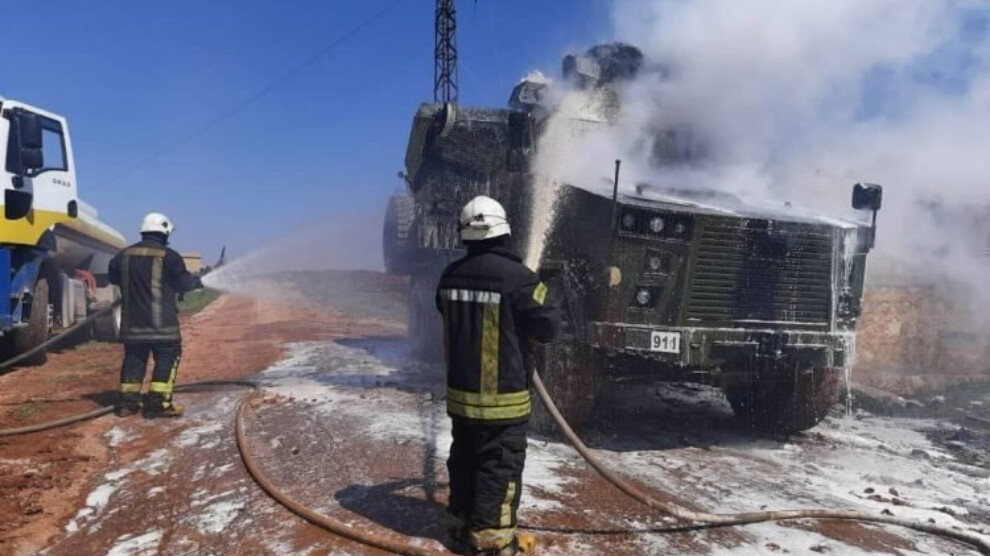 The Syrian Observatory for Human Rights (SOHR) reported that regime forces stationed in the 46th regiment, west of Aleppo, targeted an armoured vehicle of Turkish forces with a guided missile.
According to the observatory, the missile targeted the Turkish vehicle while it was passing on the outskirts of Kafr Nuran town in the western countryside of Aleppo, burning the vehicle and injuring Turkish soldiers.
On March 23, Turkish forces fired rockets on regime positions in the vicinity of Abyan/Binah village in Sherawa district in Afrin countryside, injuring two regime soldiers. The victims were taken to Nubl city for treatment.