Students in occupied Girê Spi forced to sing Turkish national anthem
As part of its Turkification policies, the invading Turkish state forces students in the occupied Girê Spî Canton to sing the Turkish national anthem.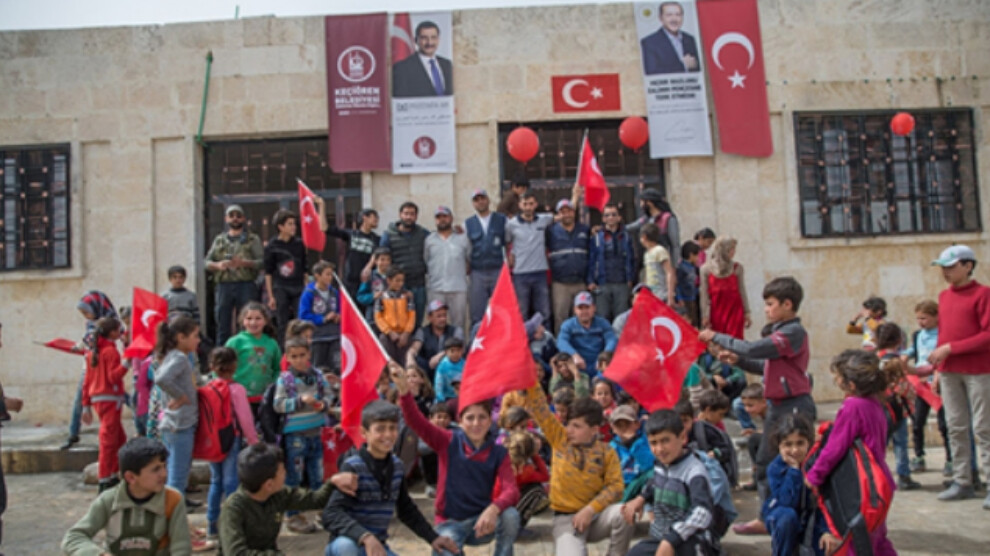 Citing sources from the occupied Girê Spî (Tal Abyad) Canton, ANHA reported on Wednesday that the invaders forced students to memorize the Turkish national anthem to sing in the schools in the canton.
Pupils attending schools under the control of the Girê Spî Regional Assembly are now supposed to sing the Turkish anthem on the first day of the week. In reaction to it, some parents dropped their children out of those schools and re-enrolled them in private schools.
Following the occupation of the Girê Spî Canton by the Turkish state and its mercenaries on October 9, 2019, thousands of its residents were forcibly displaced. A policy of "Turkification" was systematically imposed on the local people who remained in the canton. While Turkish has been adopted as the language of instruction, educational materials have been reorganized according to schools in Turkey.
The same sources report that the Turkish invaders forced students to study the history of the Turkish state and printed photos of Mustafa Kemal Atatürk in textbooks. These methods are spreading extremist ideas and nationalism in the occupied territories. In the meantime, Turkey cooperates with associations affiliated to Pakistan, Chechnya and Gulf countries for the spread of terrorism.