Syriac village in Qamishlo emptied due to Turkish attacks
The Syriac village of Mela Ebbas has been almost emptied because of Turkish attacks.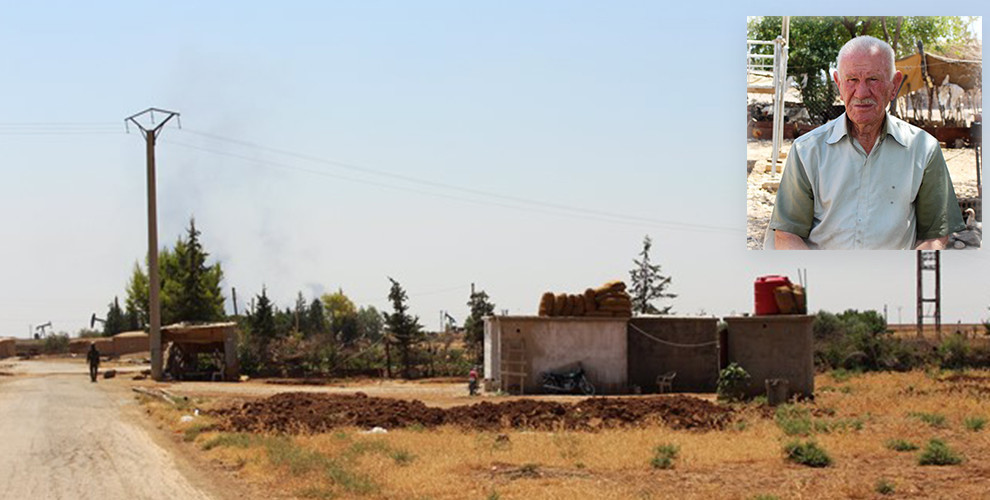 The village of Mela Ebbas in Tirbespiyê district of Qamishlo, which houses 66 Syriac families, is located 1 km to the border between Rojava and North Kurdistan.
According to a report by Rojava based Hawar News Agency (ANHA), Turkish border troops have been attacking the village for years. While some of the village residents have built walls around their houses to protect themselves from Turkish attacks, many others had to leave the village for security reasons.
Most of the families in the village have moved to Qamishlo and Tirbespiyê.
86 years old Îsa Qleqiyos, a resident of the village, told that their village was full of spirit and life in the past, but now only 5 families are left in the village because of continued attacks of the Turkish state.
Îsa Qleqiyos said they were living on agriculture and animal husbandry before Turkey built a wall at the border between Rojava and North Kurdistan. He tells that; "Those doing animal husbandry would lead their animals up to Suruç region to graze them. After the building of the wall, husbandry came to an end. Turkish soldiers deployed at the border are not allowing the villagers to go to their fields even. People have been left breathless. Those attempting to plow their fields are targeted with gunfire. All these circumstances have forced the villagers to leave their homes behind and migrate."