Syriac women: Turkey targets not only Kurds but all peoples
Syriac women in Heseke said that Turkey's current aggression on northern Syria was a continuation of the Ottoman genocides of Armenians, Assyrians, Syriacs and Chaldeans.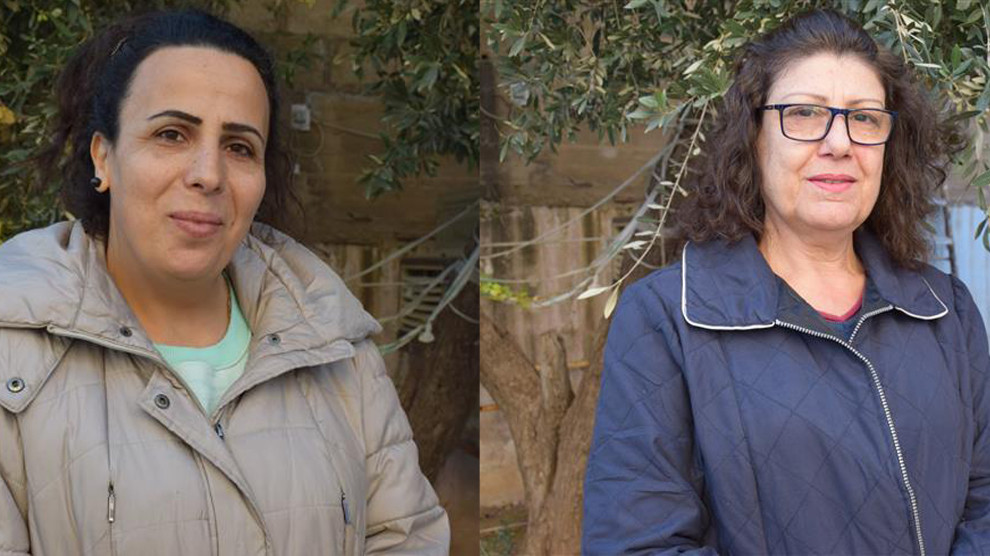 The Ottomans perpetrated a most brutal massacre against the Armenian people in 1914-1915 during the First World War. Numerous countries have officially recognised the Armenian genocide so far.
During the ongoing military offensive seeking to invade North and East Syria, which was launched on October 9, Turkish state forces and allied mercenaries have been heavily attacking the area of Til Temir (Tal Tamr) in the Khabour region, inhabited by the Assyrian and Christian community.
TURKISH STATE TARGETS PEOPLES AND FAITHS
Syriac Women's Union official in Heseke, Ilham Mitli makes clear that this is not the first time they are faced with the threats of the Turkish state. Speaking to ANHA, Mitli said; "The Turkish state will not achieve any results in its effort to disturb the unity of the region's people. The existence of the Democratic Autonomous Administration has been a great shock for the Turkish state. In the continued attacks, Erdoğan targeted the will of women. The best proof of this truth is the murder of Syrian Future Party Secretary General Hevrin Khalaf. The Turkish state with its attacks targets all peoples and faith groups as it wants to occupy North-East Syrian territory including Til Temir. The attacks are, however, repelled by the military forces under the umbrella of the Syria Military Council. The occupation forces don't target a folk alone, but all folks and faiths."
A CONTINUATION OF THE SAYFO GENOCIDE
Syriac Women's House administrator Rima Yusif Romans condemned the occupant Turkish state's massacres against children and women in North and East Syria region, saying; "The Turkish state perpetrates a massacre against not only the Kurdish people, but all peoples and faith groups living in the region because they have established unity."
Rîma Yusif added; "The Turkish state's ongoing aggression is a continuation of the Ottoman Empire's Armenian Genocide, in which one and a half million Armenian people perished, and the Sayfo genocide which targeted the Assyrian, Syriac and Chaldean peoples. The Turkish state's aggression on North and East Syria is a continuation of the Ottoman state's massacres."