TEV-DEM holds the UN and international community co-responsible for Turkish crimes in Afrin
TEV-DEM said in a statement that the United Nations and international organizations are responsible for the crimes committed in Afrin.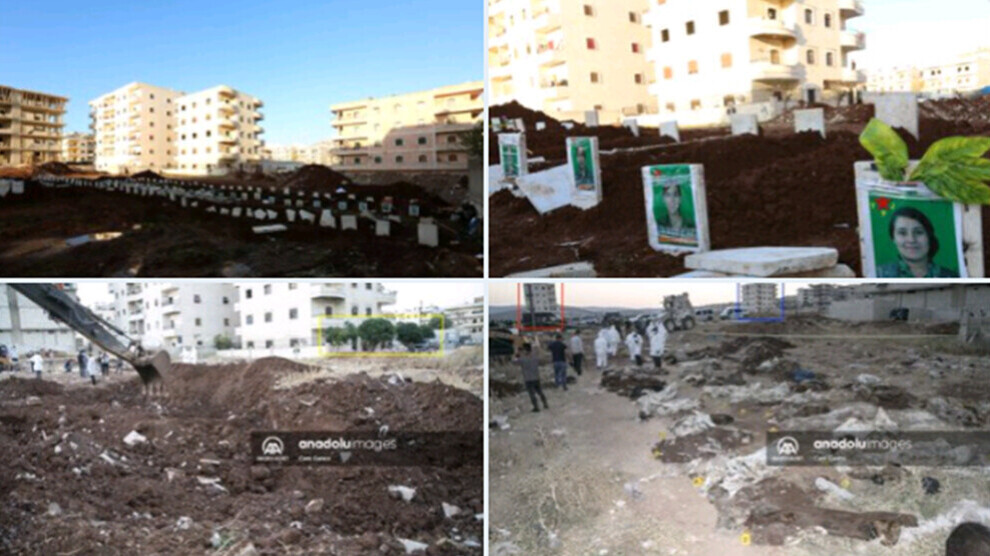 The Democratic Society Movement (TEV-DEM) said in a statement that the rights violations and crimes committed by the invading Turkish state and its mercenaries in Afrin are increasing by the day.
"The Turkish occupation and its mercenaries are accused of looting, destroying historical places, demolishing graves and holy places, desecrate the graves of martyrs and trying to change the demography of the region. All these violate international law. An organized and systematic terror policy is being implemented in Afrin in front of the whole world. The silence of the international community justifies the crimes of the Turkish state. The increasing attacks of the Turkish occupation on humanitarian and social values ​​is evidence of this. Turkey desecrated the graves of the martyrs of Afrin. The remains in this cemetery belong to the fighters who fell as martyrs as a result of the bombardment of the invaders against Afrin [in 2018]. The Turkish state wrote a scenario that is far from social values and ​​after 3 years, it claimed that this was in fact a mass grave. Its aim is to defame the YPG and YPJ members who fell as martyrs in the Epochal Resistance."
The TEV-DEM statement added: "The Afrin Martyrs' Families Council and the documents of the YPG once again revealed the hypocrisy of the fascist Turkish occupation. The people of Afrin buried their martyrs with their own hands in this precious ground. This is the biggest factor denying the claims of the Turkish state. The systematic and organized terror policy implemented by the Turkish state is against all values and laws. We see the United Nations and international organizations as responsible for these crimes. Because these international institutions remained silent during the destruction of the sacred places of other peoples, especially the Kurdish people."