'The solution is the physical freedom of Leader Öcalan'
On the occasion of the first anniversary of the 'Time for freedom' campaign, Afrin IDPs said, "The solution to all problems of peoples is dependent on the physical freedom of Leader Abdullah Öcalan."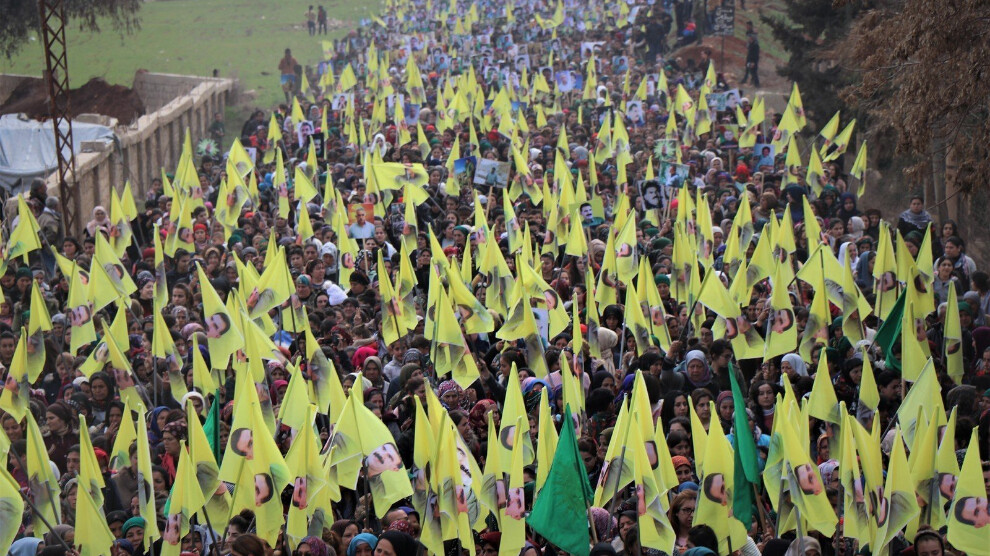 The Kurdistan Communities Union (KCK) Executive Council launched the campaign 'Time for freedom' (Dem Dema Azadiyê) on 12 September 2020 to assure a free and democratic life and to avoid all the dangers in Kurdistan and everywhere the Kurds live.
Throughout a year since the campaign was declared, various actions focusing on the physical freedom of Kurdish Leader Abdullah Öcalan have been organised in all four parts of Kurdistan and various countries where the Kurds live.
Members of institutions in Afrin Canton spoke to ANHA and assessed the issue. Eyşe Sido, co-chair of the Afrin Association of Yazidis, saluted the campaign and expressed that they, as Yazidi women, have held various actions, activities and struggles throughout the year. She added that they will continue their actions in the second year of the campaign.
'Our actions and resistance will continue until Öcalan is physically freed'
Eyşe Sido remarked that they, as Afrin people, get strength from Öcalan against the hegemonic forces in the world and, therefore, his freedom will provide for the liberation of all women and peoples in the Middle East. She continued, "Our actions and resistance will continue until Öcalan's freedom is ensured. I call on all libertarian people and women's organisations to unite for his freedom against genocidal fascism and to enhance the resistance and actions in every field."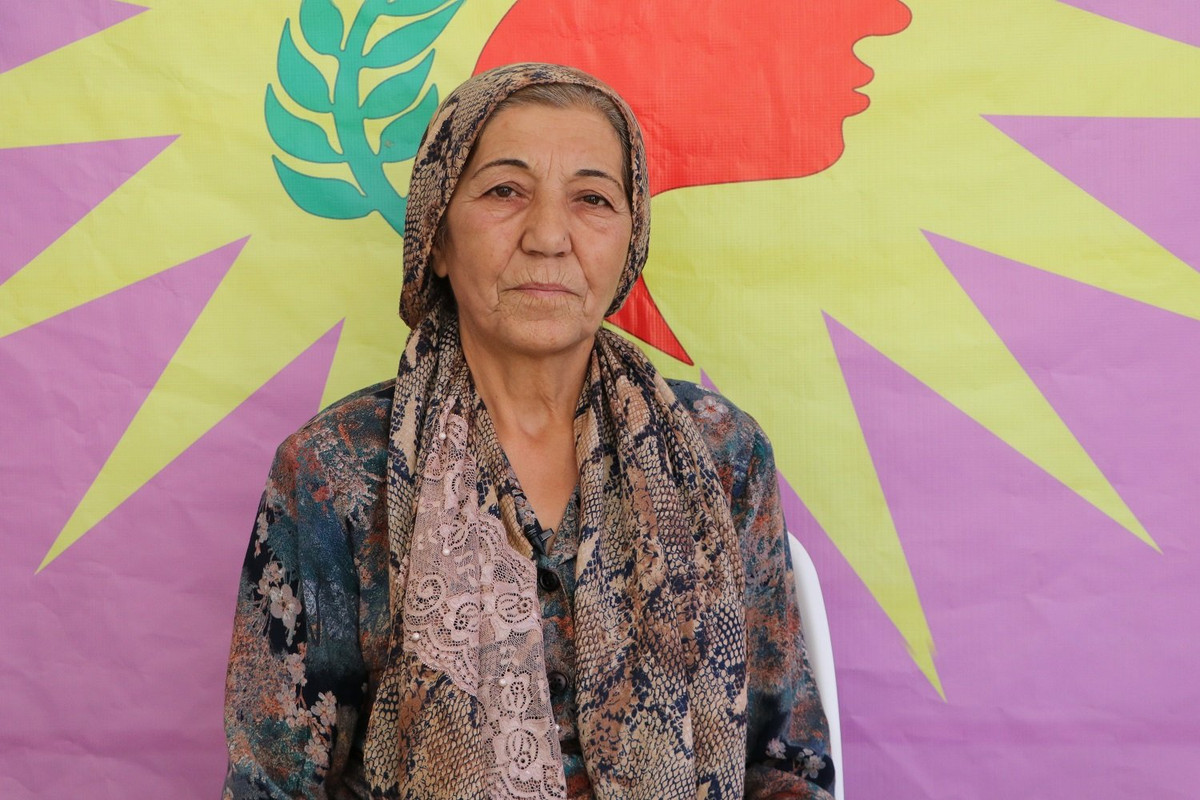 Recep Mistefa, a member of the Afrin Council of Martyrs' Families, saluted the second year of the 'Time for freedom' campaign and said, "We, the displaced people of Afrin, will do our best to support the KCK's call for physical freedom for Leader Öcalan which means freedom for all of us. We, as families of martyrs, have based on Öcalan's physical freedom through all our actions and activities all the year round. If Öcalan is not physically freed, nobody can lead a peaceful life in these lands because he became the source of life and peace with his thoughts and philosophy. For this very reason, everyone should do their best and join the 'Time for freedom' campaign in its second year."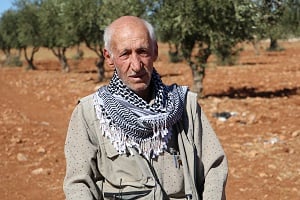 'Time for freedom campaign is the solution to all problems'
Sileman Cefer, co-chair of the Legislation Assembly in Afrin Region, stressed that the campaign will ensure a solution to the Kurdish question, and added, "Solutions to all problems of peoples depend on the physical freedom of Öcalan. Ending the war, achievement of a solution to the Kurdish question and a lasting peace in the region depend on this. The first year of the campaign was highly successful but the isolation still continues. Therefore, everyone should focus on Öcalan's physical freedom and enhance the struggle. We, the people of Afrin, believe that our freedom depends on the freedom of Leader Öcalan. Our actions and resistance will continue until he is freed."