Thousands demonstrate for Kurdish unity in Rojava
In Qamishlo and Hesekê thousands of people demonstrated for Kurdish national unity.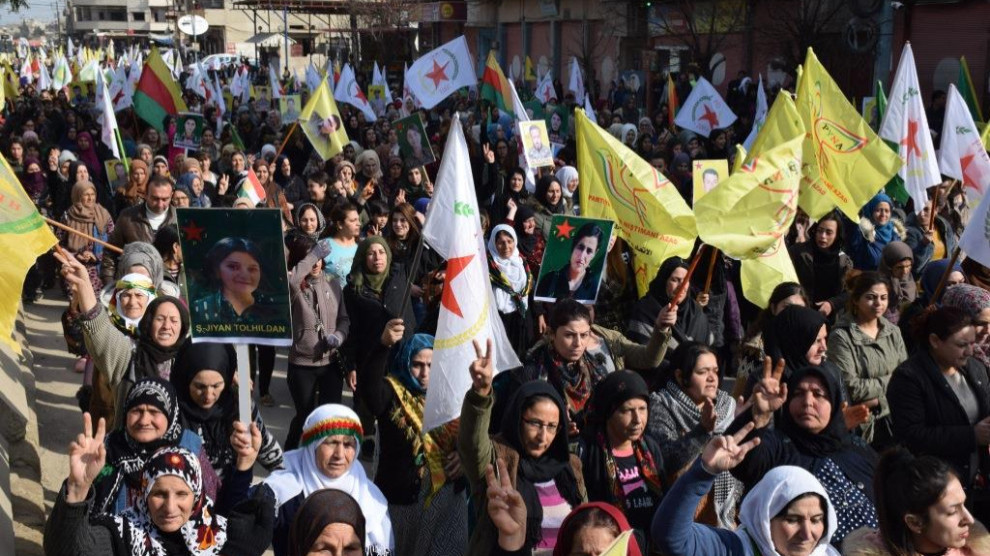 Thousands of people took to the streets in Qamishlo and Hesekê to demand Kurdish national unity
Representatives of civil society institutions and various political parties took part in a demonstration in the Qamishlo city with their own flags. Representatives of the ENKS (Kurdish National Council in Syria/Encûmena Niştimanî ya Kurdî li Sûriyeyê), who had previously refused to support efforts for Kurdish unity, also joined the demonstration.
At the final rally, which began with a minute's silence for the martyrs, the joint declaration of 26 Kurdish parties was read out. The declaration calls on all Kurdish forces to come together without preconditions to discuss common solutions in the face of the existential threats against all Kurds.
A similar demonstration took place in Hesekê. Ezher Ehmed of the Hesekê Cantonal Council read out a declaration calling on all Kurdish organisations to take responsibility.
RELATED NEWS: