Thousands march against Sweden's NATO membership
The Alliance Network Against NATO protested the new law that threatens many rights and liberties in Stockholm.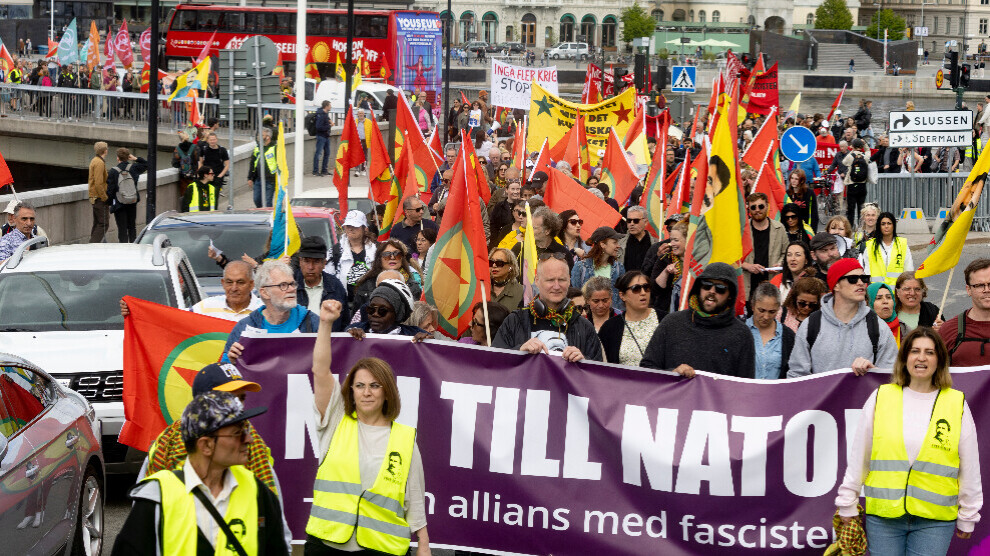 Thousands of people attended the protest against NATO organized by the Alliance Network Against NATO.
Many politicians, intellectuals, democracy and human rights activists attended the march. Among the speakers were representatives of Amara Kurdish Women's Assembly and Democratic Kurdish Community Center.

The speakers said: "The Turkish state has done everything to stop our protest in recent days. Because the Turkish state, which commits war crimes every day and constantly violates human rights, does not want its true face to be revealed."
The march arrived in front of the Swedish Parliament. Kurdish artist Serhado took the stage. He said: "The PKK is not just an organization or a party. It is an ideology with millions of followers. Look at this square: there are thousands of non-Kurdish foreign and Swedish people. That is why we say that the PKK is the people. The people are here."
The speakers said that Abdullah Öcalan is a world leader as he is pro-democracy and equality, and that the PKK is an international organization.
Background
On 3 May, International Press Freedom Day, the Swedish Parliament passed a law aimed at restricting freedom of expression, something unprecedented in the country's history since the 1940s.
The bill, which came into force on 1 June, will ban activities linked to extremist groups, as it beefs up its terror laws, a key demand from Turkey to approve Stockholm's NATO membership bid.