Thousands protest in Kobanê against the Turkish state
Masses protested in Kobanê against the Turkish aerial attack in which three women's movement activists were deliberately murdered on Tuesday.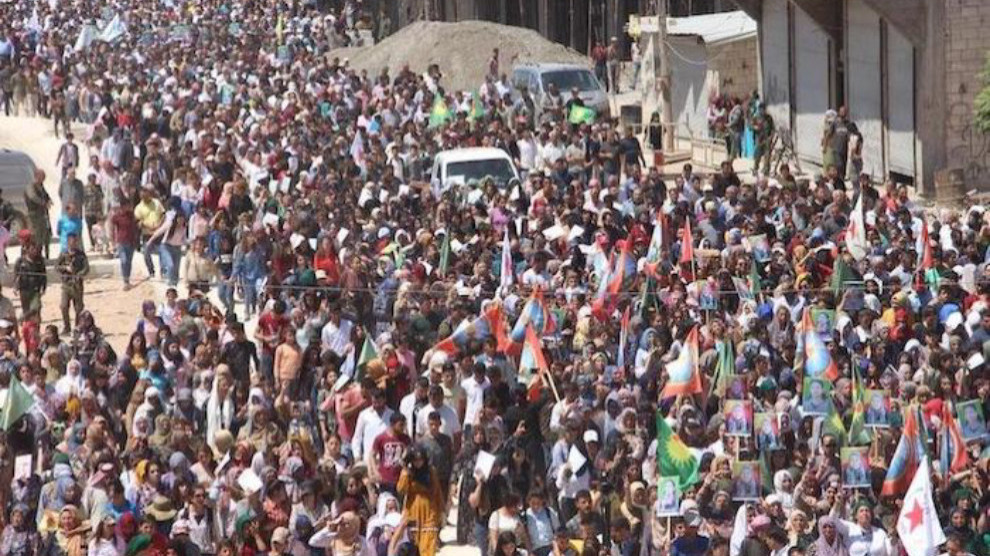 In Kobanê thousands of people took to the streets in protest at the Turkish state and commemorated the three women who were murdered by an armed UAV in the village of Helincê (Halinj) on Tuesday. Photos of victims; Zehra Berkel, Hebûn Mele Xelîl and Amina Waysî were dispayed throughout the demonstration from the 'Free Woman's Square' to 'Şehîd-Egîd Square'. All three women were active in the women's movement Kongreya Star, and the Turkish air strike was commented by the demonstrators as "a targeted attack on the women's revolution of Rojava".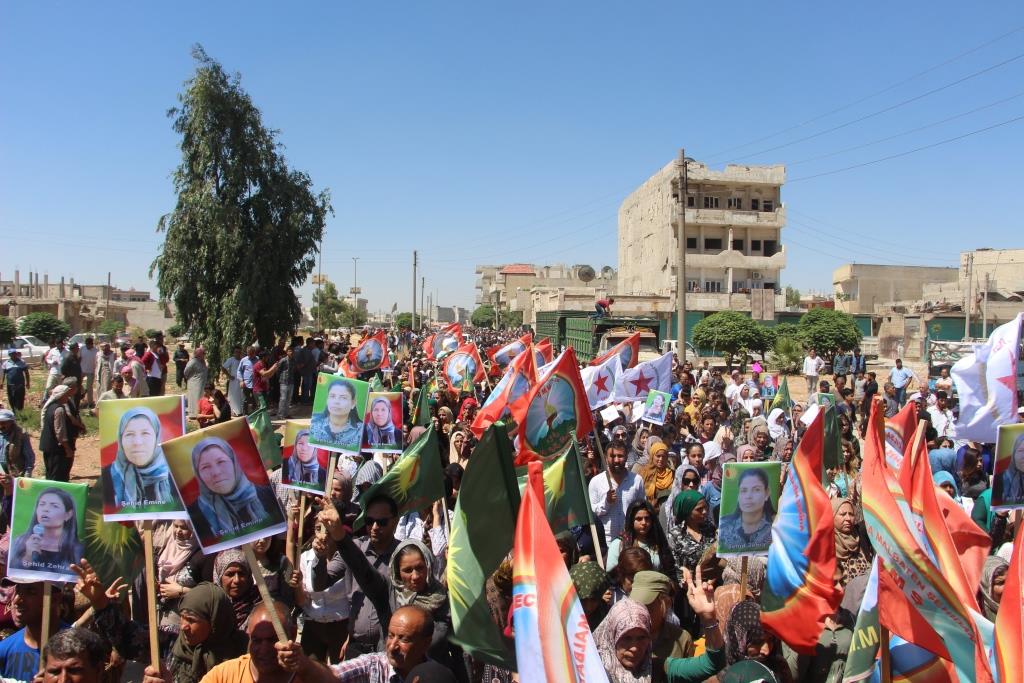 Rewşen Haçim of the women's movement in the Euphrates region pointed out in a speech that the deadly drone attack took place at the same time as the anniversary of the ISIS massacre in Kobanê in 2015. Five years ago, on 25 June 2015, jihadists in YPG uniforms entered the city and killed 252 people, including 35 children and 64 women. The Turkish state has once again demonstrated its partnership with the ISIS, said Rewşen Haçim.
Other speakers pointed out that the Turkish state is violating international ceasefire agreements and wants to erase Kurdish identity.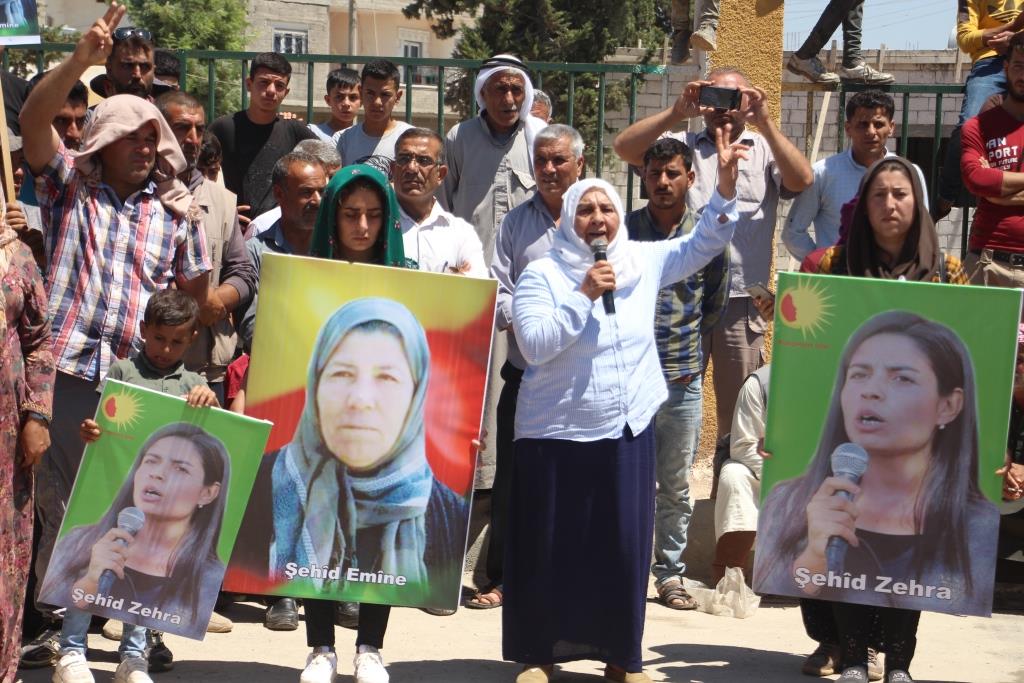 Kongreya Star: Organized women are attacked
A statement by Kongreya Star on the targeted murder of the three women in Kobanê said: "The more women organize themselves, the more brutal the attacks become. There is no place for women in fascist systems. We fight here freely. That's why we become the target of fascist attacks." The women's organization blamed Russia and the USA-led international coalition for the attack in Helincê.
The statement continued: "The attacks have no borders anymore. The future of women is in danger. We expect women all over the world to protest against the attack. We call worldwide for an intensified fight against fascism. As Kongreya Star we take over the heritage of Zehra, Hebûn and Emina and we will resist to the end."