Three women's bodies discovered in Hol Camp
In Hol Camp, security forces have discovered the bodies of three women. One of the women is from Iraq, the identities of the other two women could not be determined.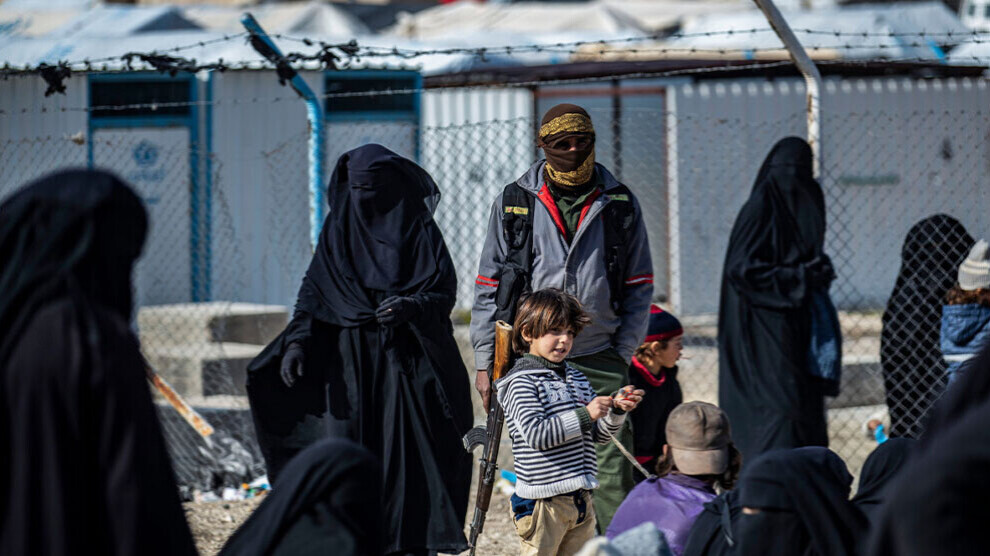 In the Hol Camp, security forces discovered the bodies of three women on Monday evening. First, the body of an Iraqi woman was found in the fourth sector of the camp. Subsequently, the bodies of two other women were discovered. Their bodies were dumped next to the sector's mosque. All the women were killed by gunshots to the head. ANHA news agency sources reported that the killings were committed by ISIS women. Nine murders have been recorded in the camp since the beginning of the year. So far, the murders have been committed mainly with cutting and stabbing weapons.
Hol Camp - a ticking time bomb
Despite regular large-scale raids by security forces in Hol Camp, ISIS structures continue to exist among the wives of ISIS jihadists interned there. ISIS executes "death sentences" against dissidents in the camp. Terror emanates from jihadists who have established their own structures, such as the "religious police" Hisba, and repeatedly commit atrocities against people who do not live according to ISIS guidelines. In 2021, there were at least 127 murders in Hol Camp, with most of the victims being Iraqi refugees and ISIS defectors. The camp is thus still considered the secret capital of ISIS.
Hol Camp is located about 40 kilometers east of the Hesekê canton in the Iraqi-Syrian border area and is itself the size of a city. It was established in early 1991 during the Second Gulf War by the United Nations High Commissioner for Refugees (UNHCR) for Iraqi refugees. After being closed in the interim, the camp was reopened during the Iraq War in 2003. Since the crushing of ISIS territorial rule by the Syrian Democratic Forces (SDF) in March 2019, Hol Camp has been considered a ticking time bomb and breeding ground for ISIS, as it is mainly used to house women and children who previously lived in areas under ISIS control.
The total population in the camp is currently around 56,000, and more than half of the residents are internally displaced persons (IDPs) from Iraq, most of whom are children.