Til Temir under intensified attack
The invasion troops are trying to advance further to northern Syria. A violent attack is carried out on the village of Dildara near Til Temir.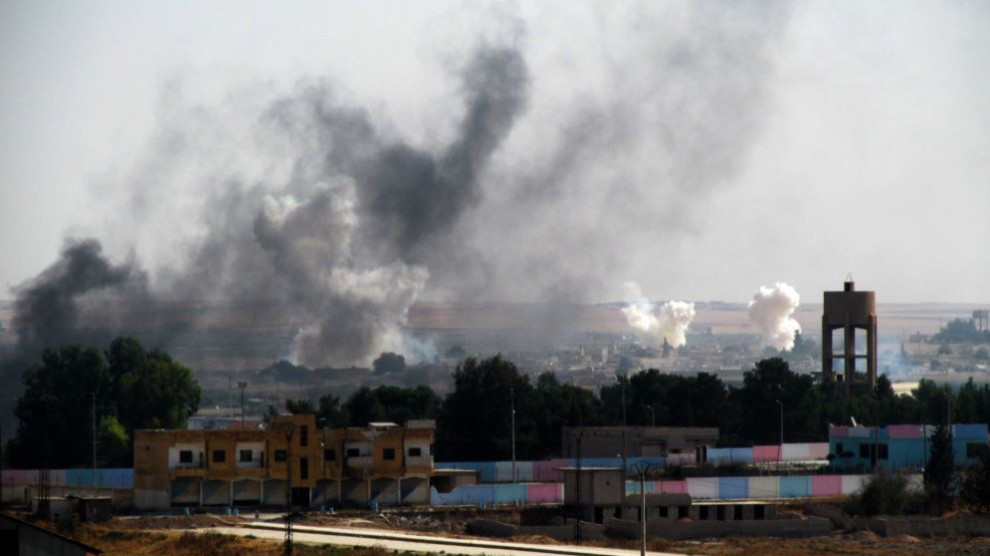 According to reports from the ground, the Turkish invasion troops have launched a fierce attack on the village of Dildara near Til Temir (Tal Tamr). Accompanied by reconnaissance flights, the region is being shelled with heavy weapons.
Attacks on the villages in the Til Temir district began in the morning hours on Sunday. With the help of coordinates provided by reconnaissance aircraft, a wave of attacks with howitzers and mortars was launched against the villages of Qasimiyê, Rihaniyê, Mahmûdiyê and Dawûdiyê near Til Temir at 10.55 a.m. local time.
Turkish forces and militias also attacked the villages of Til Wird and Ereb Xan with tanks and artillery. Syrian regime soldiers returned the artillery fire, followed by fierce battles.
Two Syrian soldiers wounded in Zirgan
Meanwhile, two Syrian regime soldiers in Zirgan (Abu Rassen), south of Serêkaniyê (Ras al-Ain), were injured as a result of an explosive device laid by the invading troops. The wounded soldiers were taken to the hospital in Hesekê.