Top ISIS member responsible for the cells in Hol Camp captured
The Hol Camp is one of the largest and most dangerous camps in the world, with more than 60 thousand people from 57 different countries, mostly ISIS families.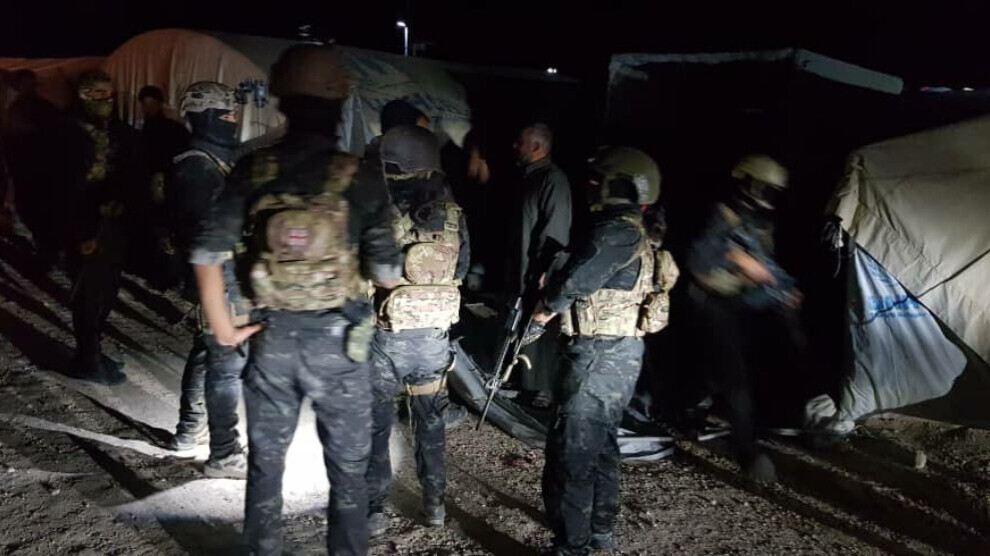 Anti-Terror Units (HAT) have arrested one of the most prominent and dangerous leaders of ISIS cells in the Hol camp.
The operation to capture the most senior member of ISIS in the camp was based on the confessions of the mercenaries who were arrested last week during the 'Humanitarian and Security Operation' carried out by the Internal Security Forces backed by SDF, YPG and YPJ in the Hol Camp near the Heseke city.
The captured ISIS member by the name of Ahmed Khoshua, code-named Abu Khaled, is an Iraqi from Anbar Governorate, born in the city of Al-Qaim 1992, and is considered one of the most dangerous leaders of ISIS cells in Hol Camp.
The Hol camp is considered one of the most dangerous places in the world and stands as a symbol of the refusal of the international community to take responsibility for ISIS families. Over forty people have been murdered in the camp since the beginning of the year. The camp houses 62,000 people including some refugees and tens of thousands of family members of ISIS jihadists from 52 nations. The camp has long been difficult to control.
Thousands of Hol residents are ISIS supporters or former members who were captured by the Syrian Democratic Forces in the course of the last ISIS bastion, Baghouz, in early 2019. Around 93 percent of those in the camp are women and children. The situation is very difficult due to the lack of help from the international community. Only a few people have so far been returned to their home countries.
The Hol Camp is home to around 27,000 minors, many of whom are children of ISIS mercenaries. In January the United Nations warned against their exploitation by ISIS and called on the countries from where the parents are from to take them  back. The head of the UN Office for Combating Terrorism, Vladimir Voronkov, described the situation in the camp as one of the "most pressing problems in the world today". The 27,000 minors in Hol, many of them under the age of twelve, remain "stranded and left to their fate", vulnerable to exploitation by ISIS and at risk of radicalization within the camp. The responsibility for them lies not with Syria or the forces that control the camp and other camps in the region, but with their home countries.