Total curfew goes into effect in the Euphrates Region
A ten-day curfew has been put in place in the Euphrates region of North-East Syria on Sunday.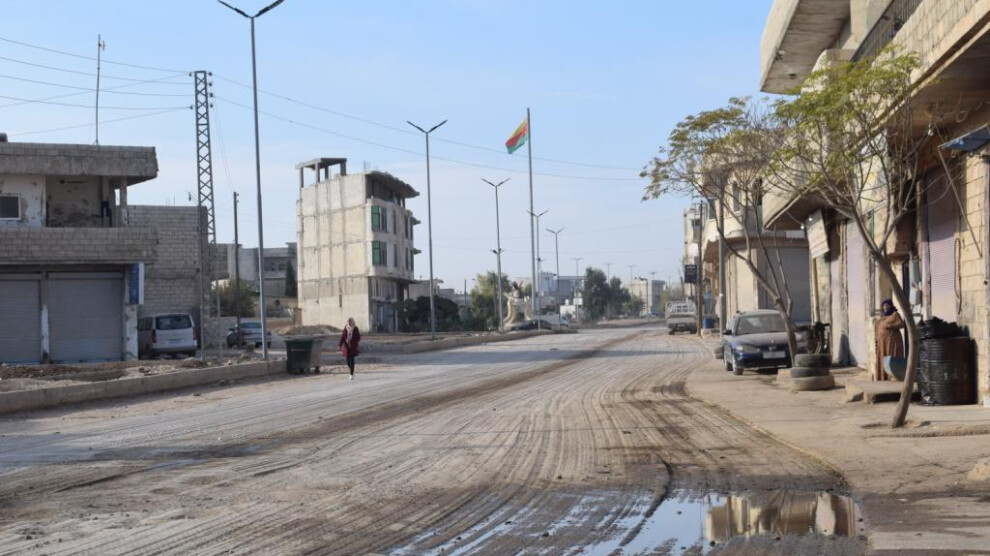 A curfew to counter the Covid-19 pandemic outbreak has gone into effect in the Euphrates Region of North and East Syria, in a bid to curb the virus in villages, town and cities of the region.
Public utilities, groceries, worships places, schools, institutions of the Autonomous Administration of North-East Syria and those of civil society were all closed on the first day of the curfew, while will remain in place until November 26th.
On November 12th, the Autonomous Administration in North and East Syria had issued a decree to impose a total curfew on areas in the Euphrates Region, to curb the rapid outbreak of the Covid-19 pandemic that infected hundreds of people in Kobanê and its countryside, besides tens of deaths on daily basis.
Until yesterday, 457 cases were recorded in Kobanê, in official records, as PCR tests were taken in medical centers, but the real numbers are reported to be much higher.