Turkey and its mercenary allies kidnap 3 people and cut down 350 olive trees in Afrin
The Turkish state and its mercenary allies kidnapped 3 people and cut down 350 olive trees in Afrin in the last two days.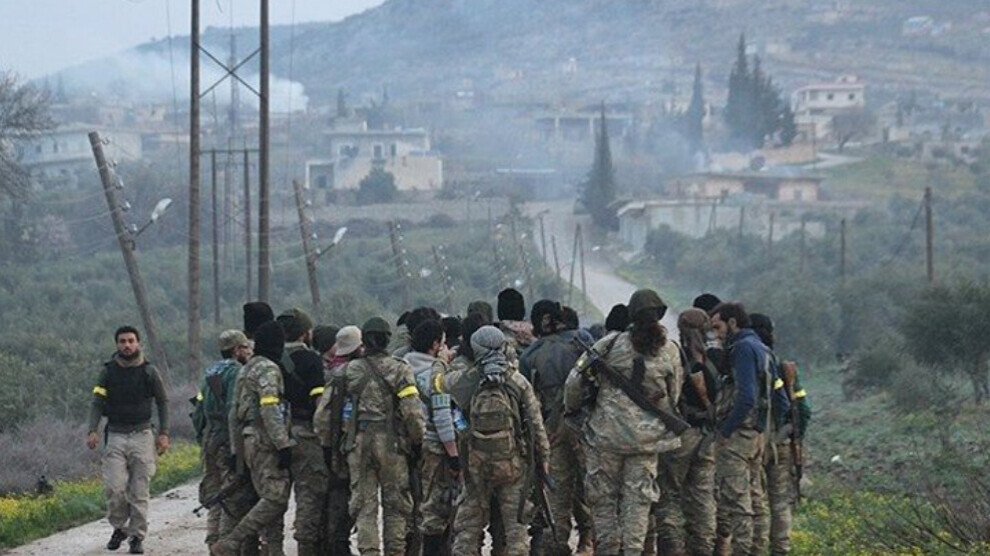 Since the occupation of Afrin Canton by the Turkish state, crimes against the people continue to be committed. The Turkish state, which has changed the demographic structure of Afrin, continues to plunder nature.
The mercenary group affiliated to the Turkish state and known as Feyleq El Şam, kidnapped 2 people, Îsmaîl Cimo Heyder and Izêdîn Cimo Heyder, in the village of Kibêşînê. It was not known where the two men were taken. It was said that the two men were kidnapped for the second time.
Mercenaries operating under the name of military police in Raco district kidnapped a citizen named Mihemed Hesen Hemreş (40).
An villager of Etmanê, who gave information about the abduction, said that Mihemed Hemreş asked a person residing in the house of his brother (who was forcibly displaced by the Turkish occupation) to pay rent, but the man refused and complained to the military police. The mercenaries kidnapped Mihemed Hemreş and took him to an unknown place after complaint.
Mercenaries in occupied Afrin are known to kidnap people for ransom.
Cutting of trees continues
A source from Afrin said that the occupation forces cut down more than 200 olive trees in the village of Kibeşînê in Sherawa.
The source said the cut trees belonged to Mistefa Shemo (75 trees), Mihemed Shemo (75 trees) and Zeyneb Xezalê (50 trees).
Another person from Jinderês said that Hemzat mercenaries, also affiliated with the Turkish state, cut down 150 olive trees near the Şêx Ebdurehman grave in the village of Kanîgewrikê.
Tree cutting in the Afrin region is increasing. According to reports, more than 500,000 trees have been cut down since March 2018.