Turkey bombs villages in Afrin
The invading Turkish state launched new artillery attacks on two villages in the town of Sharawa in Afrin.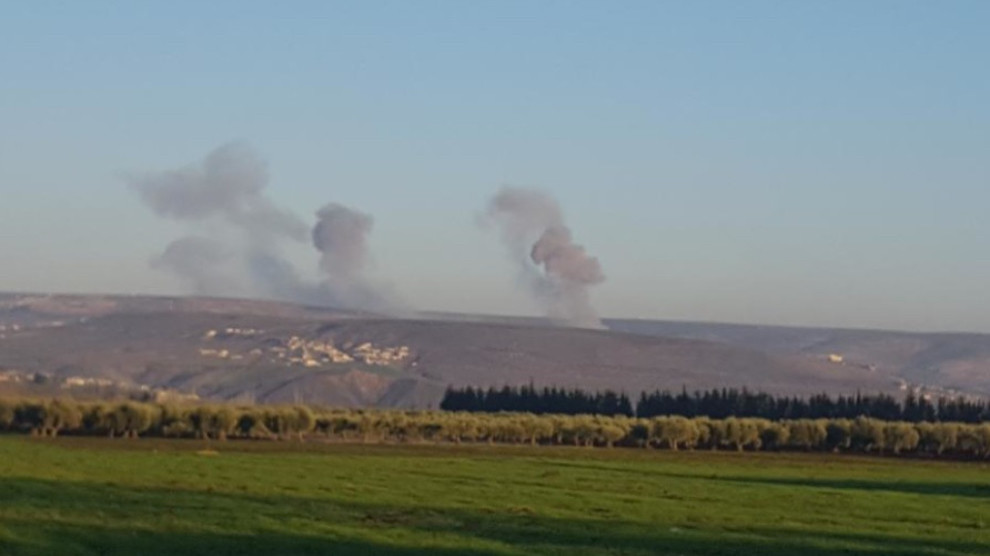 At around 10.20 am, local time, the villages of Kefer Antun and El Qamiyê in Sharawa were targeted by the Turkish army. No further details are available at the moment.
The Turkish state has been bombing areas in Rojava / North and East Syrian Federation almost on a daily basis.
On 16 January the villages of Birketik, Big Ebdiko, Small Ebdiko and Kopirlik in Girê Sipî were intensely bombarded.
The Umilkeyf wheat warehouse in Til Temir was targted on 15 January, while the village of Erida in Girê Spî was hit on 14 and 15 January.
On the same day, the villages of Meranaz and Malikiye in Afrin, were also hit.