Turkey expands attacks on northern Syria
The Turkish army is carrying out a massive wave of attacks against villages in northern Syria, targeting areas around Kobanê, Ain Issa, Girê Spî, Amûdê and Qamishlo. A demonstration planned in Kobanê had to be cancelled.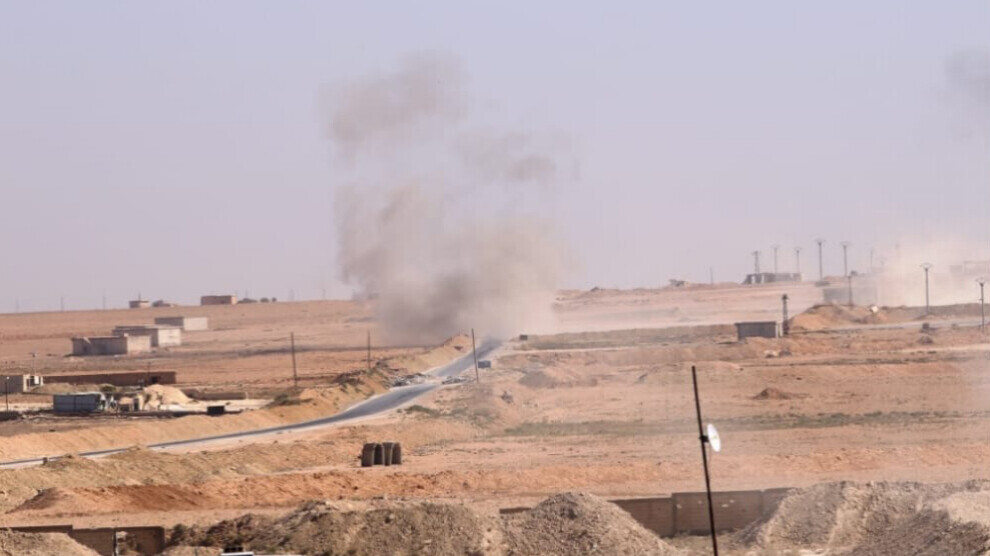 Turkey has expanded its attacks on the autonomous region of northern and eastern Syria. After eighteen-year-old Xelîl Bedr was injured in a mortar attack in the village of Qeremox, 14 kilometres east of Kobanê, in the early morning, Turkish forces also bombed the village of Zor Mixar in the west of the city. In the vicinity of Ain Issa, seven villages were shelled with howitzers, and reconnaissance flights are taking place over the region. At the same time, villages near Girê Spî (Tal Abyad) and the town of Zirgan (Abu Rasen) were attacked. Two shells hit the village of Cirnikê west of Amûdê. Near Qamishlo, the village of Til Zîwan and the village of Hîmo were attacked.
Due to the current wave of attacks, a demonstration planned in Kobanê for the freedom of Abdullah Öcalan has been cancelled.
Artillery attacks on Saturday targeted the village of Zor Mixar in the west of Kobanê, the village of Umm al-Khar and the area around the M4 motorway near Til Temir, as well as the area around the city of Tel Rifat and the village of Şêx Îsa in the canton of Shehba. No information is available on the consequences of the attacks.