Turkey injures two more Syrian soldiers
The Turkish army and allied mercenary groups continue their attacks and crimes in northern Syria despite a ceasefire in effect in the region.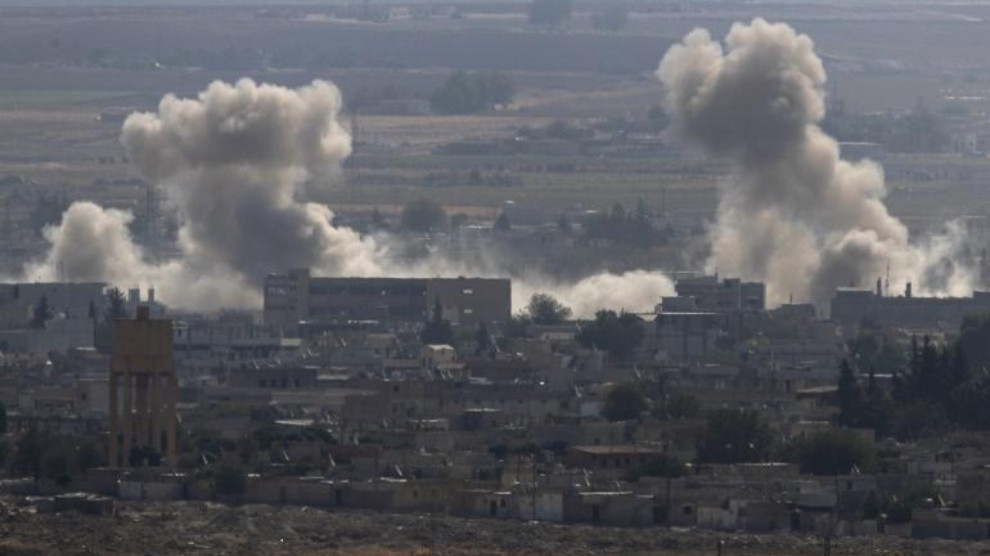 Turkish forces and allied gangs have targeted soldiers of the Syrian army in Zirgan town of Serekaniye (Ras al-Ain) on Wednesday.
Two Syrian soldiers, named Mustafa Zekeriya Faik Şêx Ali and Enver Salih Xelef, were wounded in the attack, and taken under treatment in Til Temir.
Only yesterday, artillery attacks of the Turkish forces claimed the lives of five Syrian soldiers in the village of al-Asadiya near Turkey's border. One other soldier of the Syrian army was reportedly executed by Turkish-backed mercenaries. The occupation forces announced having taken 18 Syrian soldiers captive.
On the other hand, the Turkish state continues its attacks against villages in Serekaniye and Gire Spi (Tal Abyad) regions.
On Wednesday afternoon, the Turkish invasion army and allied gang groups have launched a bombardment on the village of Bir Zina, 25 km southwest of Gire Spi (Tal Abyad). According to reports from the ground, there are many civilians who remain in the village amid continued attacks of the occupation forces against the region.
The village of Til Werd, in Zirgan town of Serekaniye, has also been shelled with tanks and mortars.