Turkey's mercenaries attack Aleppo, killing three civilians
The bombardment on neighborhoods of Aleppo claimed the life of three residents, including a university student from Kobane.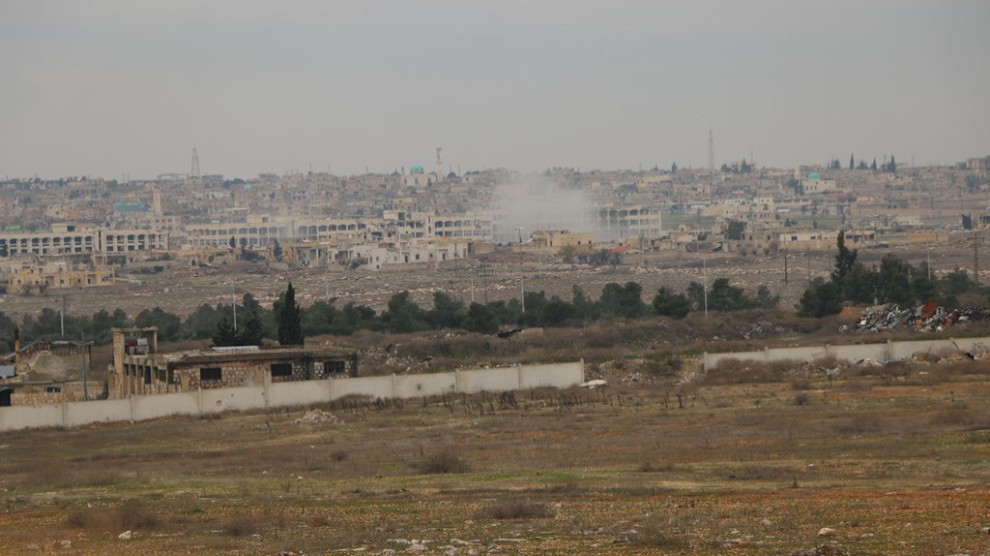 Several areas in the northern Syrian city of Aleppo have been bombarded with missiles by jihadist groups under the auspices of Turkey on Sunday. At least three people have died and others have been injured. Children are among the victims.
According to reports, al-Neel Street, Tishreen Street, al-Shahba neighborhood, Masakin al-Sabeel, and the outskirts of Mogambo neighborhood were bombarded with dozens of rocket shells.
One of the victims has been named as Al-Ittihad University student Merwan Xilo (26) from Kobane.
Following the attack, Syrian regime forces carried out artillery attacks on the positions of the mercenaries in the areas of Al-Qabir, Kafr Hamra, Dahrat Abid and Bilaramune Industrial Zone.