Turkish army and allied mercenaries target agriculture
Since the beginning of May, the Turkish army and Islamist proxies have set fire to over forty fields in northern Syria. Currently, a field near Til Temir is burning, and firefighting is being prevented by targeted shelling.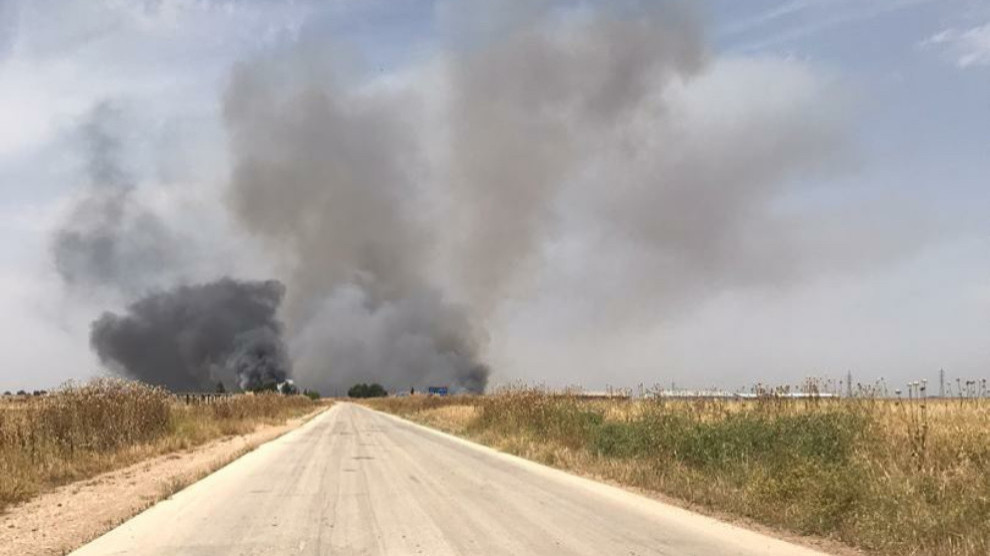 Since the beginning of May, the Turkish occupation forces and their Islamist proxies have intensified attacks on agricultural lands in the Federation of North and East Syria. Most recently, fields in the village of Um El-Kêf near Til Temir have been hit by artillery shells. The shelling caused fire to break out on the cultivated fields. As the attacks continue, the fire cannot be put out.
The day before, fields in the village of Qasimiyê near Til Temir and at the village of Kesarê in the region further to the west Shehba were burnt down. On May 24, a wildfire broke out between the villages of Enîq El Hewa and Til Mihemed in the town of Zirgan, and on May 23, fields burned down near the villages of Rîhaniyê, Qasimiyê and Um El Kêf.
Almost 40 arsons in 28 days
Arson in northern Syria is one of the methods of Turkish warfare that is contrary to international law. Agriculture is the main source of income in the region and is systematically attacked.
According to the ANF, almost forty agricultural areas were burned in May in the regions of Girê Spî, al-Bab, Ain Isa, Til Temir, Shehba, Shera, Sherawa and Kobanê. The fires affected dozens of villages and thousands of people.
The Turkish state and the ISIS burned hundreds of thousands of hectares of land at harvest time in 2019 to damage the economy of the autonomous region.