Turkish army and its mercenaries target villages in Shehba, Til Temir, Tel Rifat and Manbij
The Turkish army and its mercenary troops have again fired artillery shells at villages in the regions of Şehba, Til Temir, Tel Rifat and Manbij.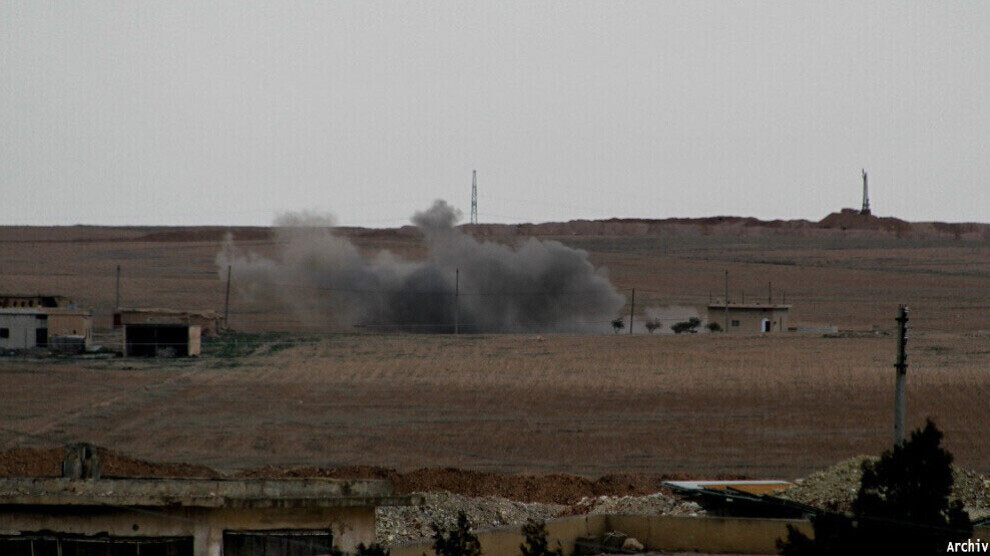 For months, the Turkish army and mercenaries of the so-called Syrian National Army (SNA) have been bombarding the self-governed areas in Northern and Eastern Syria with artillery shells.
On Monday night, several regions in Northern Syria were affected. Artillery shells were fired from the occupied region of Afrin on the village of Dêrcemal near Tel Rifat and on the villages of Bênê, Bêlûniyê and Eyn Deqnê.
Attack against Shêrawa
The Shêrawa district in Afrin was also attacked. Turkish troops fired grenades in the direction of Veger camp where internally displaced refugees are living. At least 15 artillery shells struck near the village of Ziyaret next to the refugee camp. In addition, the village of Soxanekê was attacked by howitzers.
Manbij attacked
The self-governed region of Manbij was also targeted by the invaders. As confirmed by the Manbij Military Council, the villages and Hisan - northeast of Manbij - have been targeted by Turkish forces located in the adjacent occupied territories. Further to the east, the villages of Dirdara, Gozeliyê and Tewîlê in the district of Til Temir, which is mainly inhabited by Syriacs, were targeted by Turkish artillery attacks.
The attacks aim to terrorize and displace the population as well as expand the occupied territories and to break the resistance against the occupation of Afrin.