Turkish army kills six civilians in Manbij
Six civilians were killed and six others injured as the Turkish army attacked villages in the northwest of Manbij.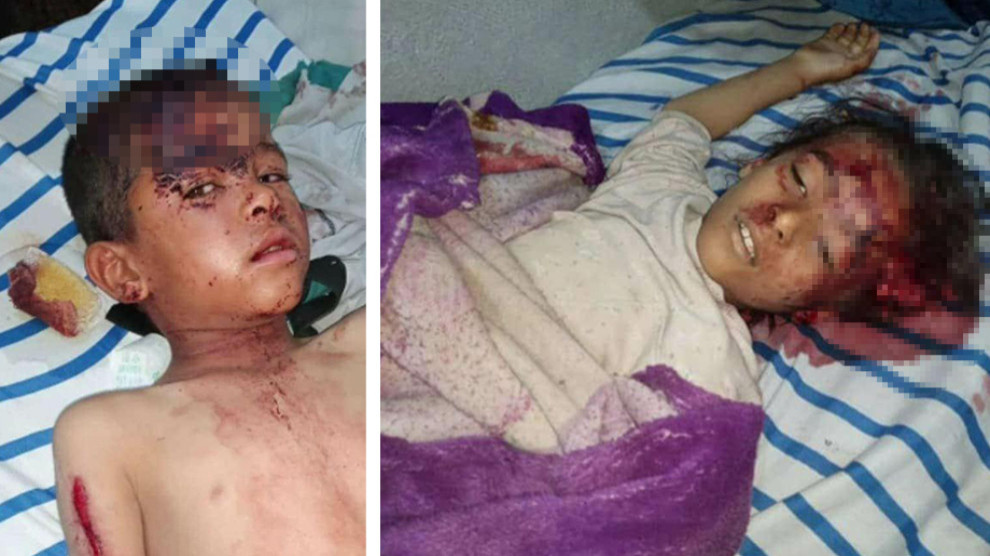 The Turkish invading forces have committed a massacre in the north of the Manbij city. The Military Council of Manbij said in a statement on the aggression that the villages of Qert Wêran and Wîlanlî to the northwest of the city were targeted by heavy artillery attack launched from the villages of Sheikh Maqsoud and Ewlashli.
The aggression killed six civilians, including children, and left six others injured.
The identities of the victims known so far are Alia Diab (60), Fatima Makhlouf (35), Fares Diab (13), Ghofran Diab (7) and Jamila Diab (11).
Among the injured are seven-year-old Mahmoud Diab and 12-year-old Ahmed Diab, whose lives are still in danger despite emergency surgery.