Turkish attacks burn over twenty hectares of fields in Shehba
Twenty hectares of fields in the northern Syrian canton of Shehba have been burned down by Turkish artillery fire. Turkish soldiers shot many sheep near the town of Dêrik in Rojava.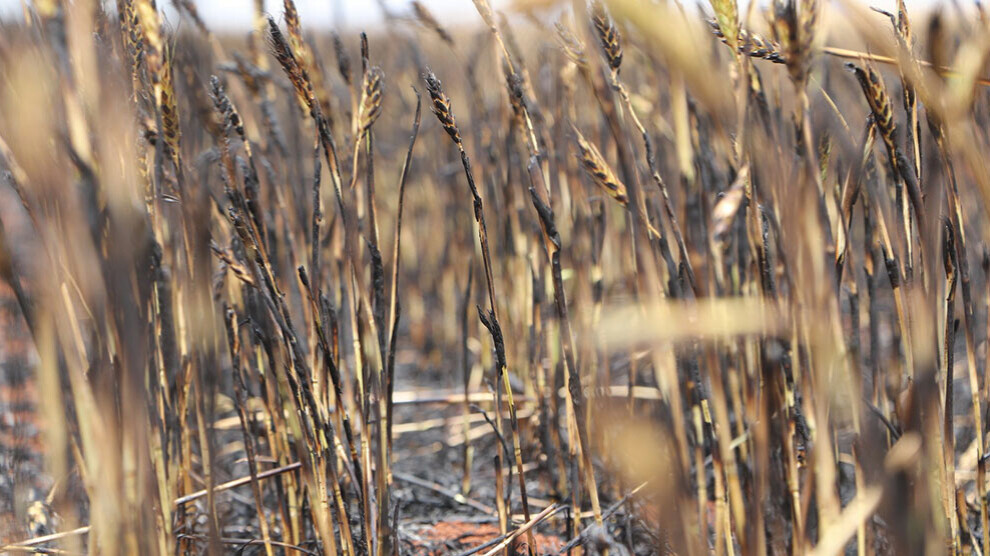 As the Turkish state appears to be preparing for a new invasion of Northern and Eastern Syria, Turkish artillery is shelling settlements, agricultural land and livestock in the region. The region's food supply in particular will be hit hard. According to the Shehba Canton Fire Fighting Committee, 20.6 hectares of grain fields were set on fire in the Fafin district on Tuesday. Another hectare of wheat and grazing land owned by seven families was also affected.
"Our products will be burned to ashes"
At the same time, the embargo imposed by the regime in Damascus against Shehba is going on. For this reason, agriculture in the region is in a deep crisis. Farmer Mahmud Mislim told ANHA news agency: "Our crops are being burned to ashes due to the daily attacks by the Turkish state and its mercenaries." This is intended to plunge the Shehba region into a hunger crisis.
Many sheep shot
Turkey also attacked agriculture in Cizîrê on Tuesday. Turkish soldiers shot dead dozens of grazing sheep near the village of Hacimetir near Dêrik on the Turkish border. The Turkish military keeps attacking herds near the border.