Turkish attacks result in civilian deaths and injuries in Zirgan
Three civilians were killed and several children were seriously injured in attacks by Turkish occupation forces on villages in the Zirgan town in northern Syria. The bombardment continues.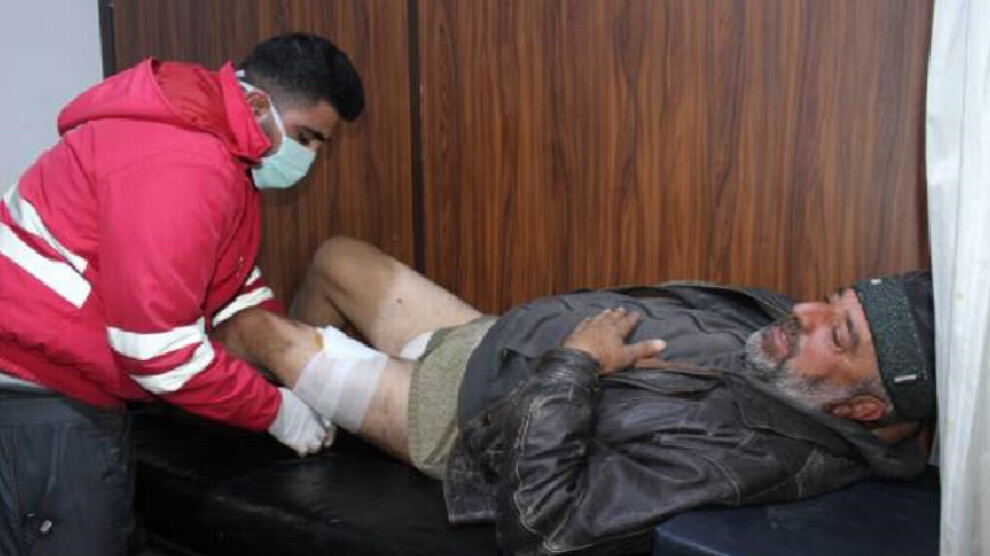 The Turkish and jihadist occupation forces in north-eastern Syria have been bombarding the town of Zirgan with artillery shells for days. Today, as the area of attack was expanded, three people were killed, several children were seriously injured. At the same time, attacks are taking place on villages west of Til Temir.
A family was hit in Rebîat village in Zirgan town. Melka Ehmed Îd (30) and his mother Fesla Îd (60) were killed in the attack, and the children Cûdî Îd (4), Cûrî Îd (11) and Ehmed Îd (8) suffered serious injuries. Sixty-year-old Salih Hemîd El Hisên succumbed to his injuries in hospital. In the nearby village of Til Werd, a fifty-year-old man and a child were injured. They are receiving medical treatment at the hospital in Hesekê.
Three Syrian government soldiers are also reported to have been wounded in the ongoing bombardment. The transport of casualties is hampered by the ongoing attacks.
The attacks on villages in the town of Zirgan originate from positions in the village of Bab El Xêr in the Turkish occupied zone. Zirgan is located about thirty kilometres east of the town of Serêkaniyê (Ras al-Ain), which has been fully occupied since October 2019, and lies on the edge of a connecting road between the 712 and M4 strategic routes. It is less than 25 kilometres from Zirgan to Til Temir in the Christian-populated Khabur Valley, which Turkey wants to incorporate into its illegal occupation zone.