Turkish-backed factions impose royalties, fell trees and take over houses in Afrin
SOHR reports ongoing violations by the Turkish-backed jihadist mercenaries in the Afrin region occupied since 2018.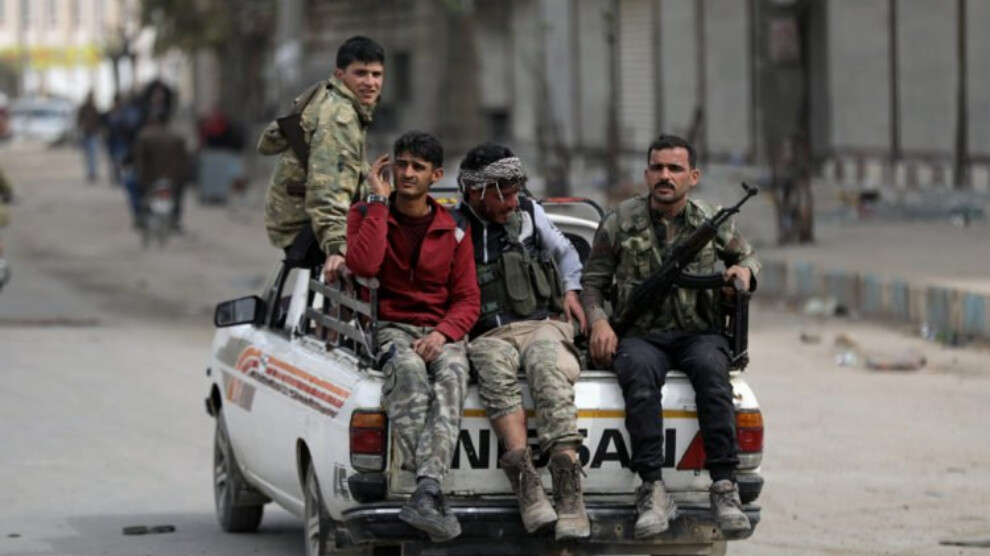 The Syrian Observatory for Human Rights (SOHR) reported that members of Al-Sultan Sulaiman Shah Division" known as "Al-Amshat", seized a commercial store in Qarmtalk village in Shaikh Al-Hadid district, under the pretext that they had priority as they were the ones who liberated the area, as they claim.
Moreover, the Al-Amshat faction in Sheikh Al-Hadid district imposed $5 royalties for each olive tree on the people forcibly displaced outside Afrin, and 15% on citizens in Shaikh Al-Hadid district, for protection, SOHR said.
In this context, members of  the "Malak shah" faction felled nearly 80 olive trees in Shiran district, which are owned by a citizen from the district, who filed an official complaint to the "Military Police". However, the Military Police overlooked his complaint, under the pretext that they didn't have permission to arrest any member of the "National Army" faction.
According to SOHR, armed members of the "National Army" felled nearly 60 almond trees in Ba'danly village in Rajo district in the Afrin countryside, to sell them as firewood for heating.
Moreover, the Al-Jabha Al-Shamiyah faction sold a house in Afrin's Al-Qadima neighbourhood for 1,500 USD, which was owned by a citizen from Shera district.
Sources added that a leader of "Al-Jabha Al-Shamiyah" faction stole a crop of 200 olive trees in Masha'la village in Shera district. The citizen filed a complaint against the leader to the Committee for the Response of Rights and Grievances, but the latter did nothing.
This comes in continuation of Turkish-backed factions in Afrin to violate civilians' possessions, seize them by force, cut down olive trees and systematically destroy vegetation for material benefit.