Turkish-backed militias set to withdraw from M5
In the run-up to a visit by a Russian delegation to Ankara today, the Turkish-backed jihadists are said to have decided to withdraw from the M5 motorway between Idlib and Aleppo. Erdoğan takes a step backwards.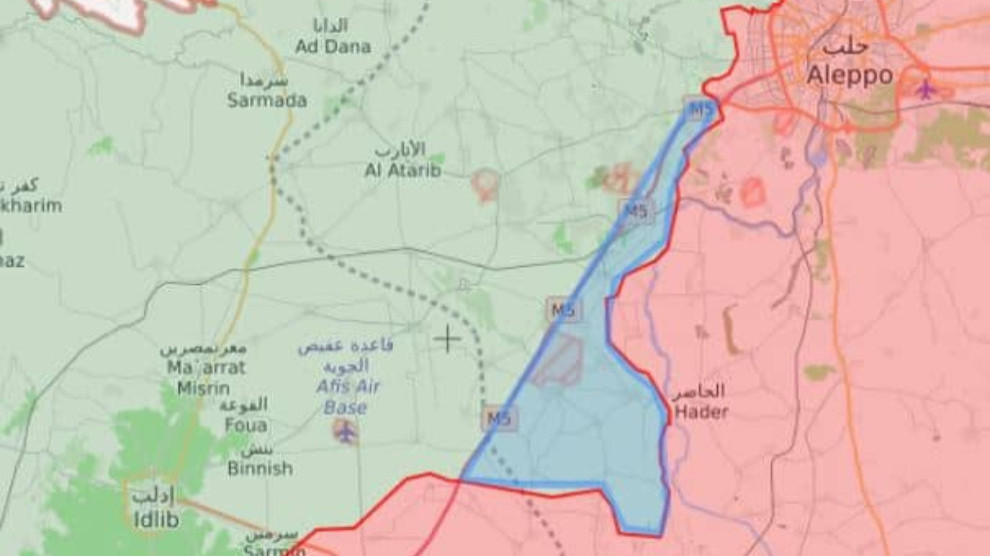 After the Syrian army took Saraqeb in the south of Idlib with Russian air and ground support, the militias supported by Turkey are said to have decided to withdraw from some areas along the M5 road.
According to available information, following the fall of the strategically important town of Saraqeb, the jihadist groups decided to withdraw from some 20 settlements along the M5 between Saraqeb and Aleppo. The decision was taken in advance of a visit to Turkey by a Russian delegation.
SOHR: Russian air strikes have stopped
According to the Syrian Observatory for Human Rights (SOHR), the Russian air force has not carried out any attacks on Idlib for the past 36 hours. The advance of Syrian troops on Idlib continues, and according to SOHR, more areas have been captured by the Syrian regime forces.
Turkey acted as the guarantor of the jihadists
In accordance with the agreement concluded in Sochi on 17 September 2018 between Russia, Turkey and Iran all three parties have each set up twelve observation posts in the Idlib area. While Turkey acted as the guarantor power of the jihadists, Russia and Iran assumed the guarantee for the Syrian regime.
The provisions of the Sochi Agreement
The Sochi Agreement provided for the creation of a 15 to 20-kilometre-wide demilitarization zone to the south of the Idlib and north of Hama, and to the east of the Idlib. The M4 and M5 motorways were set sto be handed over to the control of the Syrian regime, and the armed groups were set to be divided into the categories "radical" and "moderate".
Mutual recriminations
After the Russian-backed advance of the Syrian army to Idlib, Turkish President Tayyip Erdoğan accused Russia of not abiding by the Sochi agreement. Russia, in turn, accused Turkey of not fulfilling its obligations under the agreement and of protecting "terrorist groups".
M5 withdrawal a gesture to Russia?
The withdrawal of jihadists from M5 in the run-up to today's visit to Ankara by a Russian delegation is interpreted as a gesture by the Turkish state to strengthen its position at the negotiating table.
Erdoğan demands withdrawal of Syrian troops
Erdoğan announced a few days ago that Turkish troops will not withdraw from Idlib. He had issued an ultimatum for the withdrawal of the Syrian military from the territories they had captured recently until the end of February.
Turkish military dispatchment continues
Last night another military convoy consisting of about 200 vehicles from Turkey arrived in the Idlib region. A total of 5,000 members of the Turkish army are said to be in Idlib.