Turkish state confiscates Afrin's olives
The Turkish state continues to loot and pillage in occupied Afrin, and is preparing to transport Afrin's olives to Hatay through the gate they will open in Jindirese to be marketed to Europe.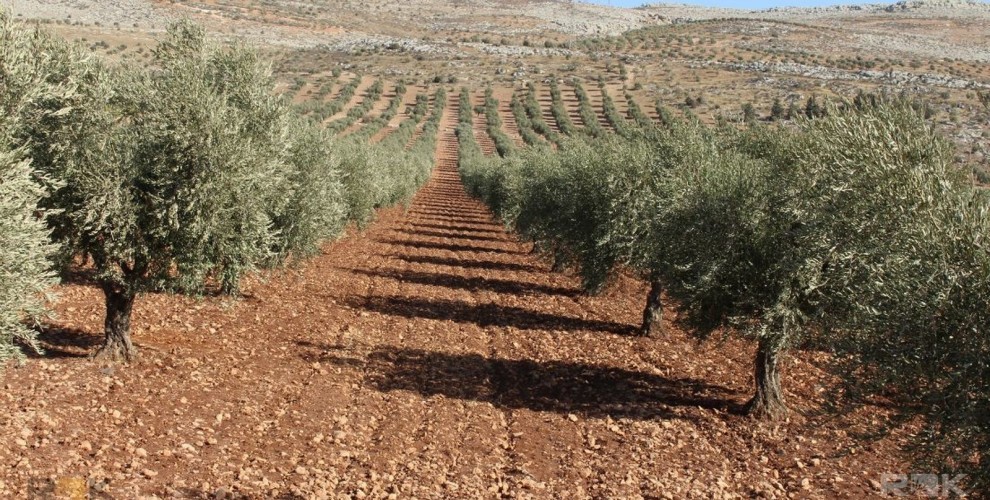 The Turkish state has "convinced" the gangs in Afrin to both turn over the olive groves they control to the "council" and to defend the "council". They are planning to take the olives, which were estimated to bring in 60 million USD revenue, to Hatay to be processed there.
Sources say 10 days ago there was a meeting in Afrin between the Turkish state and gangs under the umbrella of the FSA with a committee led by a Turkish army officer and gang leaders attending. The Turkish committee asked the gangs to turn over the olive groves to the council formed by Turkey.
The olive groves are expected to produce 80.000 tonnes of olives this year in Afrin. The Turkish committee is offering to leave only 10% of the olive revenue in Afrin.
AGREEMENT AFTER THE MEETING
An agreement was signed by gang leaders, "council" representatives, the MİT and IHH representatives in light of this meeting. The agreement stipulates:
- The gangs will hand over the task of running the olive groves that belonged to the people who were pushed out of Afrin with the occupation to the "council".
- "Council" members who run the olive groves will be protected from actions YPG, YPJ and Wrath of the Olive Action Room fighters may develop by the gangs.
- The "Council" will give the gangs 22 million until February 15, 2019 by gathering money from 10 to 15% of people in Afrin at the moment.
- The "Council" will "tax" the people of Afrin who remained in the city and own olive groves, and gangs will aid them.
- A committee will be formed to oversee olive production and will include representatives from the MİT, the gangs and the IHH.
GATE TO BE OPENED IN JINDIRESE
The Turkish state is going to open a new gate specifically for the olive business in Afrin's Jindirese district. They plan to use this gate for other commercial activity in the future.
Olives are to be gathered in a center through councils in Afrin and transported to Turkey. The fruit will be processed in olive factories in Hatay, and marketed to Europe afterwards. The expected revenue from this batch alone is 60 million USD.
FACTORIES ALSO PILLAGED
Most of the over 180 olive factories in Afrin have been looted and pillaged by gangs after the invasion and equipment from these factories has been dismantled and taken to Turkey. The remaining factories suffered the same fate after they were marked as "belonging to the PKK".