Turkmen family: After the operation in Hol Camp we can finally breathe
Turkmen mother and daughter in Hol Camp said about the 'Humanitarian and Security Operation': "We are finally breathing thanks to the operation in the camp. Before we could not even go out of our tent for fear."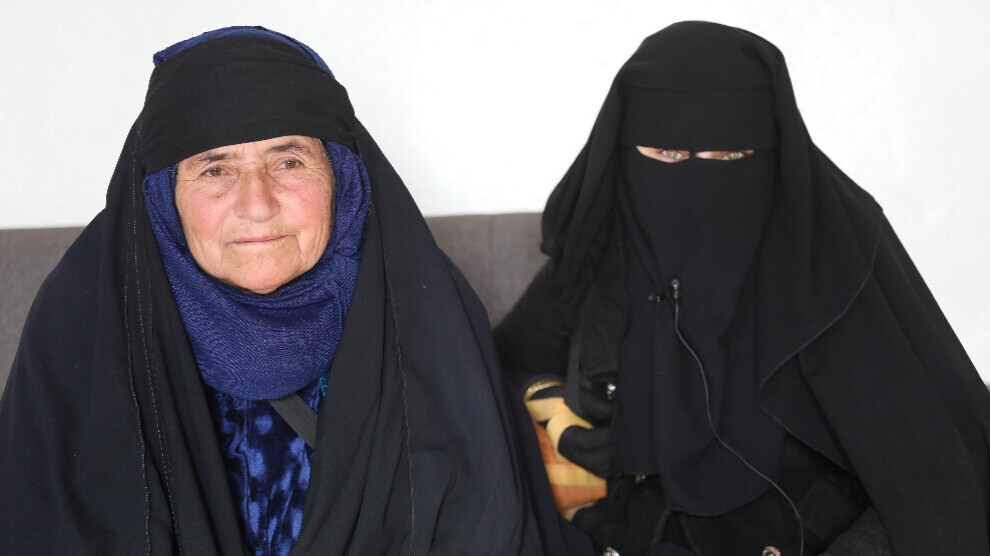 The Northern and Eastern Syrian Internal Security Forces launched a "Humanitarian and Security Operation" in the Hol Camp in the east of Hesêkê on 28 March with the support of SDF, YPG and YPJ forces. The first phase of the operation ended on 2 April.
The Iraqi Turkmen family living in the camp talked to ANF about the persecution ISIS subjected them to and the operation carried out in the camp.
Emir Ibrahim Muhammad and her daughter Zeynep Rıfat, of Turkmen origin, from Mosul, Iraq, said that they immigrated to Syria after ISIS attacked Mosul. Stating that they do not want to live in the camp, the mother and daughter added that they wanted to return to their own lands as soon as possible. They said that they were very afraid of ISIS secret cell structures in the camp and therefore they were very worried about answering our questions.
Without ever mention the word ISIS for fear, Emir Ibrahim Muhammad said: "They destroyed us. Our property is gone. Because of them, we had to migrate to Syria and we ended up living in a camp. We are in a terrible situation. We cannot get out of our tent in the camp. We are afraid. They should leave us in peace. They should go to Erdogan. Either they go or we go."
'I am wearing this dark dress because I'm afraid'
Zeynep Rıfat, Emir's daughter said: "We migrated to Syria, after ISIS attacked our city. After a long journey, we ended up in Hol Camp. We ended up in this situation. I wanted to study. While everyone is studying, I cannot do it. I don't want to wear this black dress I'm wearing. However, we wear it out of fear. We wear it because we are afraid. I want to return to my own land. Now we are finally breathing thanks to the operation in the camp."
The mother and daughter said the following regarding the 'Humanity and Security Operation': "We were finally able to go out of our tent thanks to the operation. We saw a little bit around. The forces here are very nice to us. They meet our needs."