Five injured in bomb attack in Heseke - UPDATED
The blast hit Salihiya neighborhood of Heseke.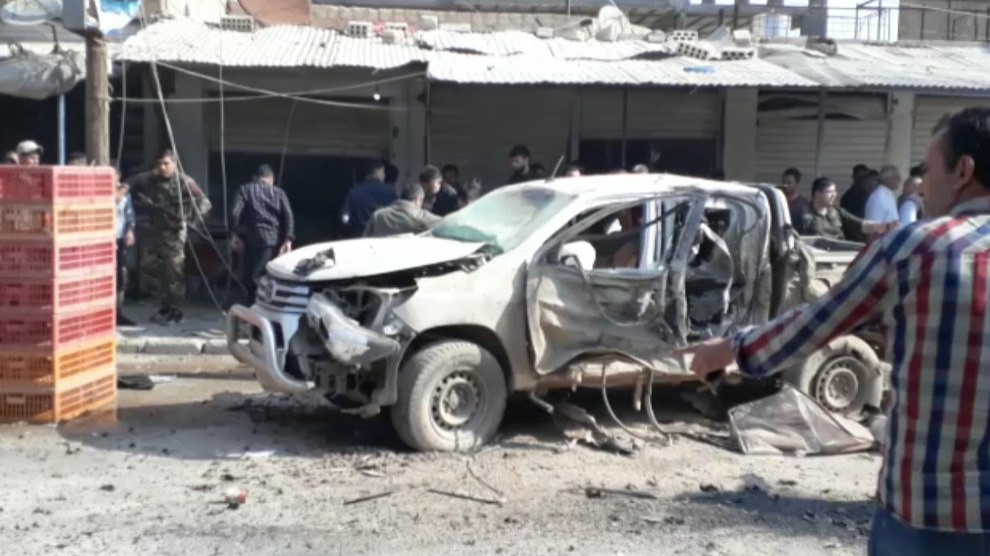 A bomb laden motorbike was detonated in Salihiya neighborhood of the Heseke city, in northern Syria, on Thursday.
The explosion, which occurred at around 11:30 local time, targeted the people who found shelter in the city after fleeing from other regions under Turkish attack.
According to reports from the ground, four civilians and a soldier were injured in the attack. It is not clear yet which institution the injured soldier is affiliated to.
Those injured have been named as: Şerîf Xelîl (38) and Mustafa Cemil (60) from Dirbêsiyê and Abdullah Ferec (30) and İsmail Sayîl (50) from Serekaniye.
While İsmail Sayîl is reported to have lost an eye, others are reported to be in good conditions.
The explosion caused material damage on the houses and workplaces around.