Two ISIS members killed, two others arrested by SDF
A dangerous terrorist cell in Heseke countryside was dismantled by the SDF.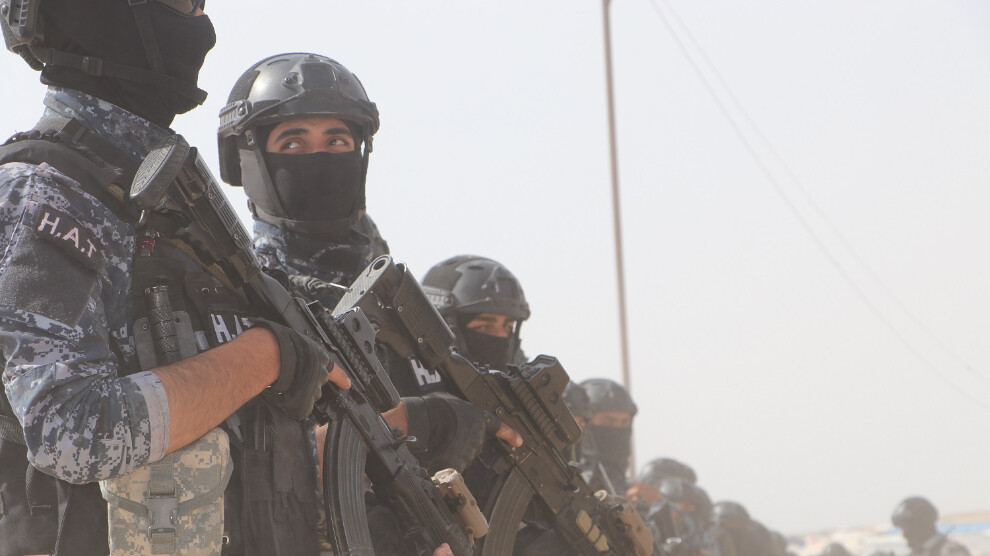 After a close monitoring and detecting process, the (SDF) counter-terrorism units dismantled, with a joint security operation on Wednesday, a dangerous terrorist cell affiliated with Daesh (ISIS) in Khirbet al-Jamous village, the eastern countryside of Heseke (al-Hasakah).
According to the SDF Press Office statement, the operation was supported by the coalition ISR and targeted a house that was used by the terrorists to hide. Among them are those responsible for committing assassinations against civilians and the security and military forces.
"During the raid, one of our fighters was martyred due to clashes with the terrorists who opened fire on our forces in an attempt to escape. In order to support, coalition aircraft targeted the cell's sites with two missiles, eliminating two mercenaries, while two other members were arrested," SDF said.
The statement added, "By searching the house, our special units discovered the body of a murdered child. However, our forces will open an investigation into the detained mercenaries to find out why the child was there and the circumstances that led to his death."