Two ISIS suicide bombers killed in Heseke
The Internal Security Forces thwarted an attempted attack by ISIS mercenaries in the northern Syrian city of Heseke on Friday.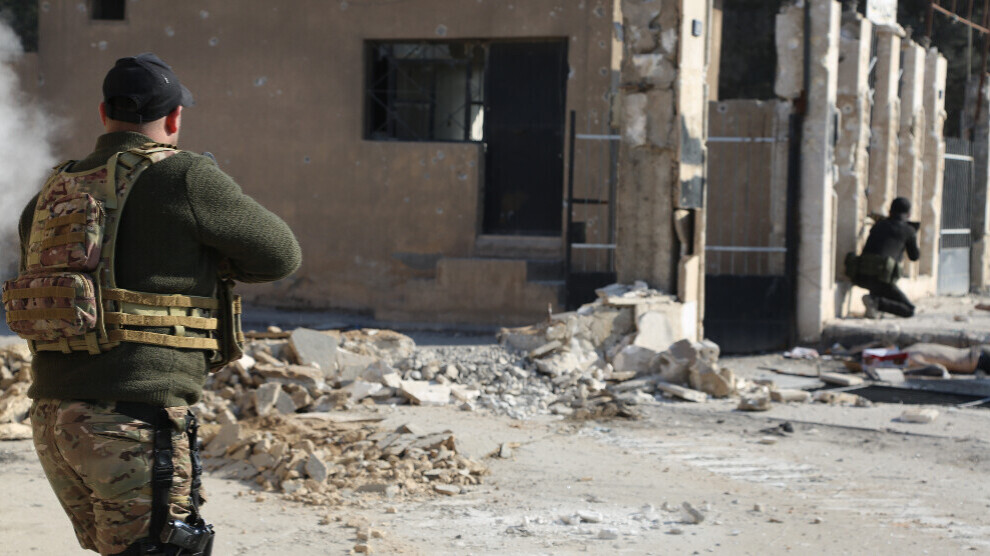 According to reports from the ground, two ISIS suicide bombers attempted to infiltrate a security point of the Internal Security Forces (Asayish) in the Nashwa neighborhood of Heseke at 14:20 local time this afternoon.
The suicide bombers were noticed by the Internal Security Forces and killed before they reached the security point.
In a recent interview with ANF, Newroz Ehmed, one of the Syrian Democratic Forces (SDF) General Commanders, pointed to the ongoing ISIS threat in North-East Syria after the SDF liberated Baghouz, the last stronghold of ISIS, in 2019.
Newroz Ehmed stated that 285 cells were smashed and 2323 ISIS members were arrested after Baghouz victory.
"The 'caliphate state' came to an end following the Baghouz victory. However, as we said before, ISIS ideology prevails. In the past years, large scale operations have been carried out against the sleeper cells and the areas where they have an influence. In some places, ISIS attacks were prevented. The danger is not over, ISIS' presence in the region and its attempts to reorganize and the attacks by ISIS prisoners and their families still continue. Great struggles are being carried out for the control of these regions. The joint struggle by the SDF and the Internal Security Forces continues under the leadership of our intelligence forces," Ehmed said.
According to Ehmed, dozens of operations were carried out in many regions including the Hol Camp, Til Berak, Til Hemîs, Raqqa, Deir ez-Zor, Tabqa, Sirîn, where ISIS reorganized itself. "Especially after the attacks on Serêkaniyê and Girê Spî, ISIS mercenaries carried out several major attacks in the region, including on Hesekê's Sinaa and Raqqa prisons. During this period, there were 352 terrorist attacks by ISIS. As a result of the operations carried out with the International Coalition and Internal Security Forces, 2323 ISIS members who organized attacks and helped mercenary groups were captured, 397 of whom were dead. The interrogation of the arrested ISIS members is still ongoing."
In a statement marking the fourth anniversary of the elimination of ISIS in Baghouz, SDF stated that: "The terrorist organization continues to pose an imminent threat to our regions and the world, primarily through its network of terrorist cells. Its objective is to rebuild its crumbling organization, revive its aspirations, regain control over certain territories, and threaten the lives of the local population. Recent attacks launched by these cells on Al-Hol camp, the city of Raqqa, and the al-Sina'a prison in al-Hasaka city underscore the continuing danger it poses."