Two new football fields will be built in Qamishlo
Two new football fields will be built in Qamishlo.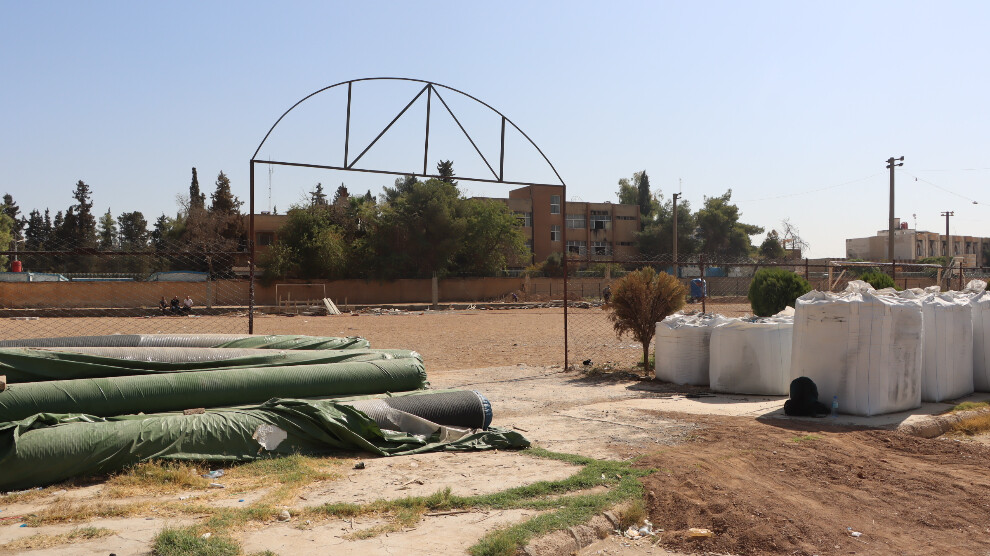 Cizre Regional Sports Council Construction Office is working on the preparation of two grass football fields in Qamishlo. One of the fields is located in the east of the city and the other on the outskirts.
The fields will be suitable for sports to be performed in open areas and will have standard measures.
Muhened El Ehmed, from the Sport Council, told ANHA that this project was prepared in cooperation with civil society organizations. He added that the location of the fields was decided together with different organizations. El Ehmed said: "The two stadiums will be available for use by schools and football teams and will be open to all athletes."
Mihemed Eko, coach of Peyman Women's Football team, said that the athletes and teams in Qamishlo are experiencing difficulties due to the high prices of private grass fields, and that these two new fields will ease the economic burden of the citizens. Eko said: "This project is a big step to further promote sports and to support schools and football teams. It will also support athletes and we hope to increase these projects in the region."
Athletes also stated that this project will make a great contribution to regional sports.