Unexploded cannon ball shell injures two children in Manbij
Following the successful completion of the SDF Operation Security Reinforcement in Deir ez-Zor, Turkish-jihadist forces escalated their attacks on North-East Syria.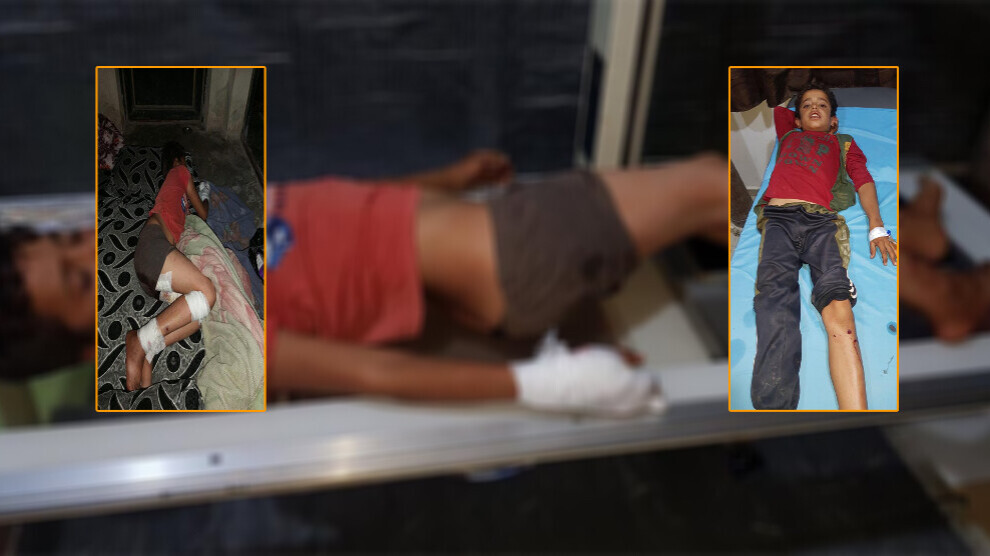 An unexploded cannon ball shell fired by the occupation forces injured two children in Manbij on Tuesday.
The two children, Mewas Hisên El Mistefa and İyad Mihemed Xêr El Mistefa, suffered injuries after the explosion of a cannon ball shell while grassing sheep to the north of the city.
The children reportedly suffered slight injuries and were taken under treatment.
Manbij has been under attack by jihadist proxy forces affiliated with Turkey since 1 September. On 5 September, four members of the Security Forces of North and East Syria (Asayîş) were killed in fighting. In a large-scale attack on 1 September, four siblings aged ten, fourteen, fifteen and seventeen were killed by Turkish artillery fire. On 2 September, a 70-year-old woman was killed and other people were injured in a village on the north-western front. A commander of the Manbij Military Council, Bozan Berkel, lost his life after the detonation of a bomb placed in his car in Manbij on 6 September.