Vigil by Martyrs' Families Council at Semalka Border enters 61st day
The Martyrs' Families Council continues to carry out the vigil they launched 61 days ago at Semalka Border Gate.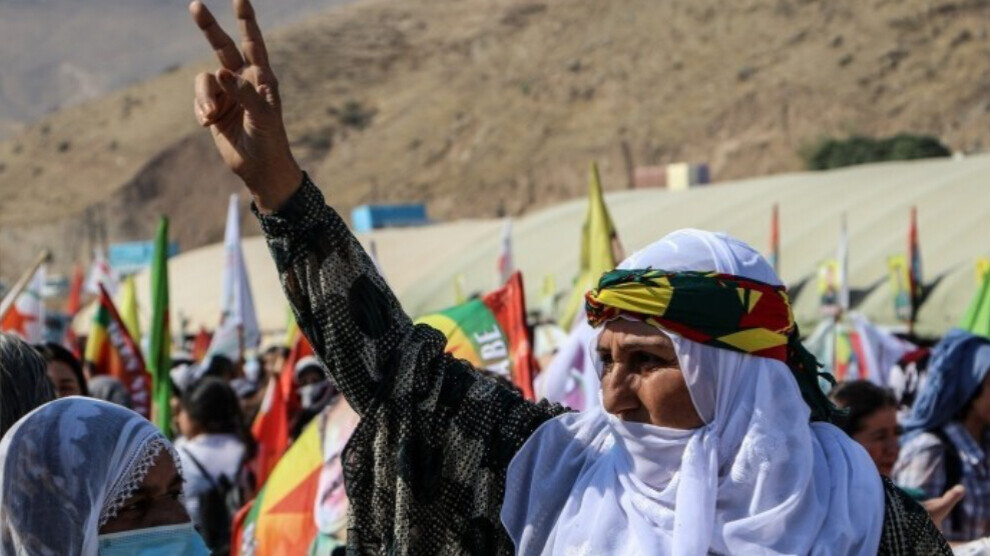 The vigil launched by the Martyrs' Families Council at Semalka border demanding the KDP to deliver the bodies of guerrillas continues on its 61st day.
5 HPG guerrillas fell as martyrs and one was injured in the ambush set up by the armed special forces of the Kurdistan Democratic Party (KDP) during the Turkish cross-border invasion operation in the Xelîfan region in South Kurdistan on 28-29 August. Only two HPG guerrillas survived; one was injured and another one managed to escape. KDP forces are holding the bodies of the fallen guerrillas and, for 98 days, refuse to deliver them to their families.
Families who wanted to cross from North East Syria's Jazira Canton to South Kurdistan through the Semalka Border Gate to retrieve the bodies held by the KDP were blocked by KDP forces. Peace Mothers and families of HPG guerrillas set up tents at the Semalka Border Gate and started a vigil. The Jazira Martyrs' Families Council wants the delivery of the bodies of Nesrin Temir from YJA STAR and Yusif İbrahim from HPG.
Mothers are determined
All day long, visits are made to the vigil, at Semalka Border. Solidarity marches and demonstrations are organized every day. In Northern and Eastern Syria, many institutions, non-governmental organizations, political parties visit the action and take over the vigil. The mothers said that they are determined and that they will continue their protests until the bodies are delivered.