Villages are converted into military bases in occupied Afrin
The Turkish occupation forces in the northern Syrian Afrin have seized 15 houses in the village of Kîmarê and converted them into military bases.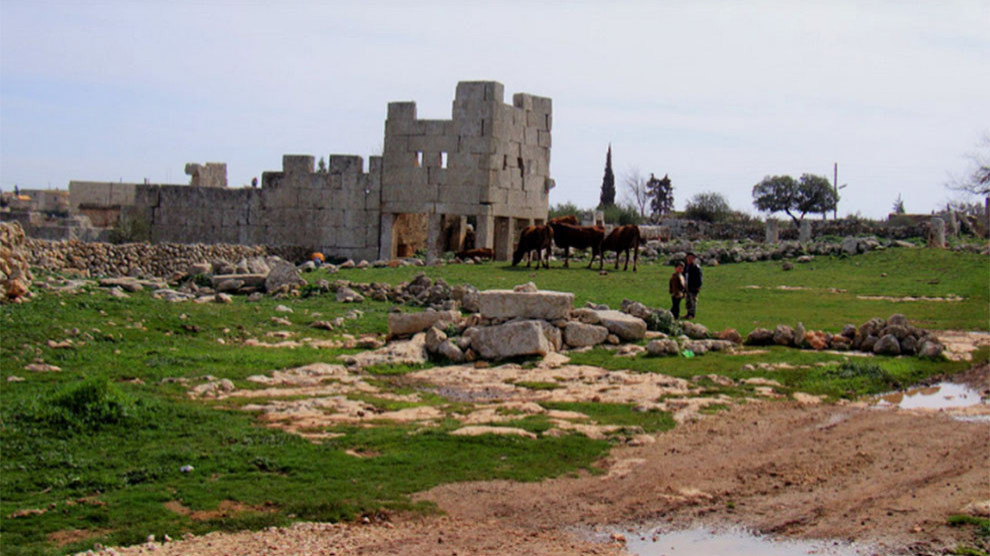 The village of Kîmarê is located about eight kilometers from the center of Afrin in the district of Şêrawa. The village, made up of historic buildings, is in acute danger of being occupied by the Turkish state and its militias.
On 8 April, the Turkish military had started building a wall from the villages of Kîmarê to Meryeminê in Şêra district. The construction of the wall serves to separate Afrin from Syria and to weaken the resistance against the occupation. So far, sections of the three-meter-high wall have been completed. The occupation forces also confiscated 15 houses from residents of Kîmarê village and converted them into military bases.  
The villagers complain that their work in agriculture near the wall comes to a standstill because the occupying forces forbid work in the fields near their bases and the wall. When villagers make phone calls in the vicinity of these facilities, even their phones are confiscated. A villager had to move out because he allegedly lived "too close" to a military facility. It is reported that the telephone connections in the region have been deliberately interrupted in order to force the population to use the Turkish network. And meanwhile, the building of the wall continues.