Villages of Til Temir under Turkish attack
Turkey's genocidal campaign seeking to invade North and East Syria has continued since October 9 in violation of international law.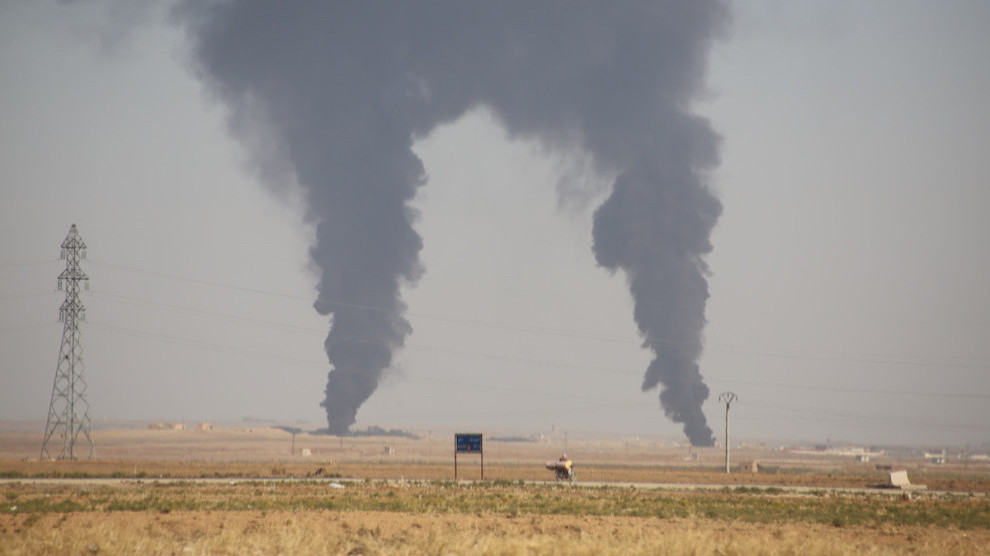 According to reports from the ground, Turkish army attacked Tewila and Til Tewil villages of Til Temir (Tal Tamr) with howitzers. The attack carried out from the village of Erbayin started at 17:45 local time. Further details on the aggression were not immediately available.
Last night, Turkish forces attacked Ahmedi and Evdekoy villages of Gire Spi and the Qibur Qerajina village of Til Temir. The bombardment started a fire in houses in the Qibur Qerajina village.
The Turkish state has been bombing civilian settlements in North and East Syria on daily basis. Since the launch of the occupation attacks on October 9, 2019 hundreds of civilians have lost their lives and hundreds of thousands have been driven into flight.