War veterans set up association in Raqqa
War veterans announced the establishment of the "Guardians of Raqqa Association" with a founding conference in Raqqa.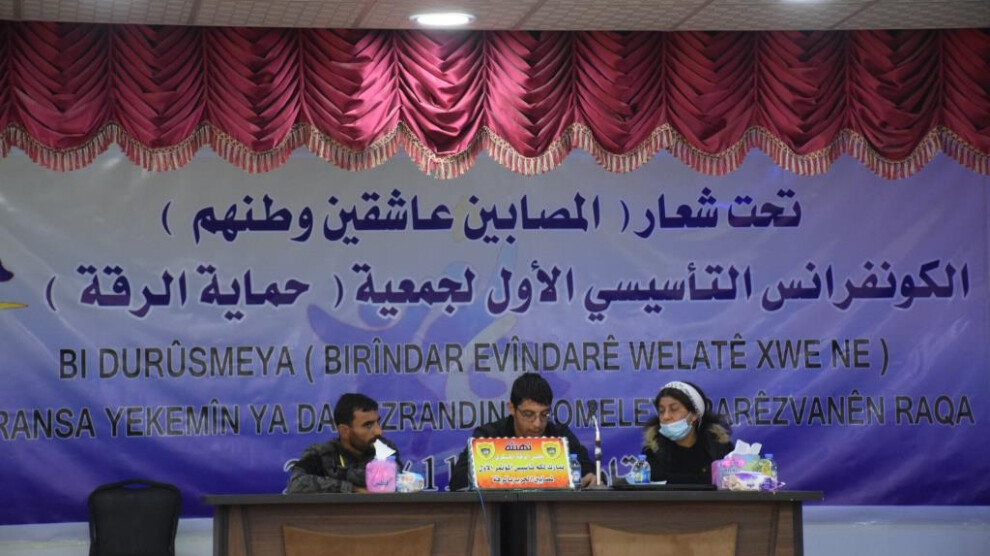 Tens of war veterans from Northern and Eastern Syria, as well as opinion leaders from Raqqa, SDF and YPJ commanders, Martyrs' Families Assembly members attended the foundation conference held at Raqqa Culture and Arts Center.
Speaking at the conference, Heqî Kobanê, a SDF commanders, said that they stand by all war veterans.
After the speeches, the conference continued with congratulatory messages and the reading of the association's statutes. A 9-person board of the Guardians of Raqqa Association was elected.