"We will not leave until we get the bodies of our martyrs"
For two months, families of martyrs have been protesting at the Sêmalka border crossing in Rojava demanding to be given the bodies of their children. One activist said: "The martyrs are our honor, we will never leave them behind."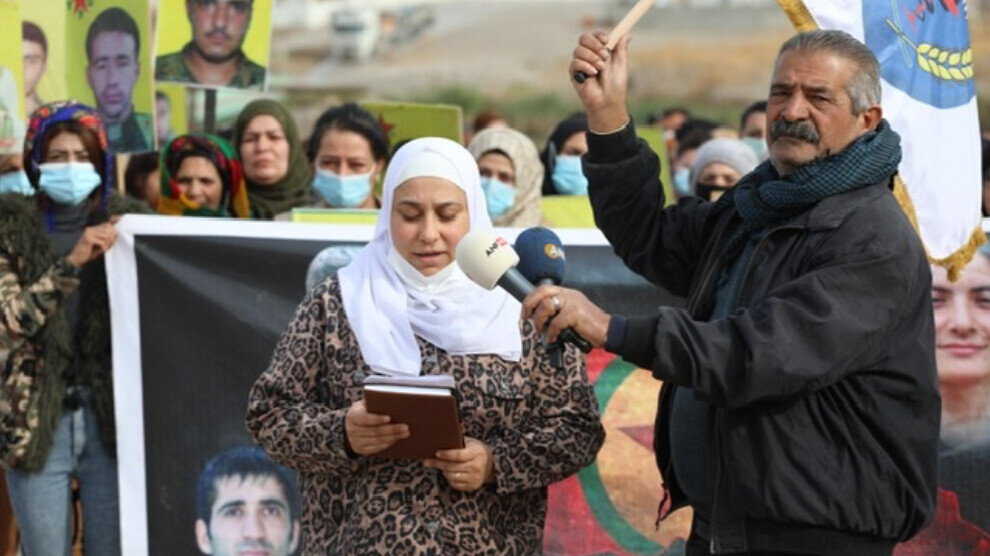 For two months, relatives of martyrs have been protesting at the Sêmalka border crossing in Rojava demanding to be given the bodies of their children. The protest was started by the Council of Martyrs' Families from the Cizîrê region and is supported by numerous institutions from the autonomous region of northern and eastern Syria.
The protest is to receive the mortal remains of five guerrilla fighters who were killed in an ambush by special forces of South Kurdistan's ruling party KDP on the night from 28 to 29 August. YJA-Star fighter Nesrin Temir and the HPG fighter Yusif Ibrahim were from Rojava. It is unknown where the bodies are. The KDP refuses to hand them over - an intolerable state of affairs for the families.
Today, activists of the "Peace Mothers" want to try once again to cross the border from Rojava to South Kurdistan and make their demand directly to the KDP leaders. Similar attempts have already failed several times in the past two months.
The protest action today is also supported by employees of the health committee from Cizîrê. The co-chair of the committee, Ikbal Salih, said at the Sêmalka border crossing: "The martyrs are our honor. We will never leave them behind. As the Health Committee and as Heyva Sor a Kurd, we condemn the unlawful actions of the South Kurdistan Regional Government and demand the handover of the martyrs. We insist on this. We will continue our action until their bodies are handed over to us. We demand the unity of the peoples against this betrayal."