What's going on at Hol Camp?
Migrants and refugees at Hol Camp live in constant terror of ISIS groups. ISIS cells are organizing in the camp using perspectives from both inside and outside the camp to sustain their radical worldview.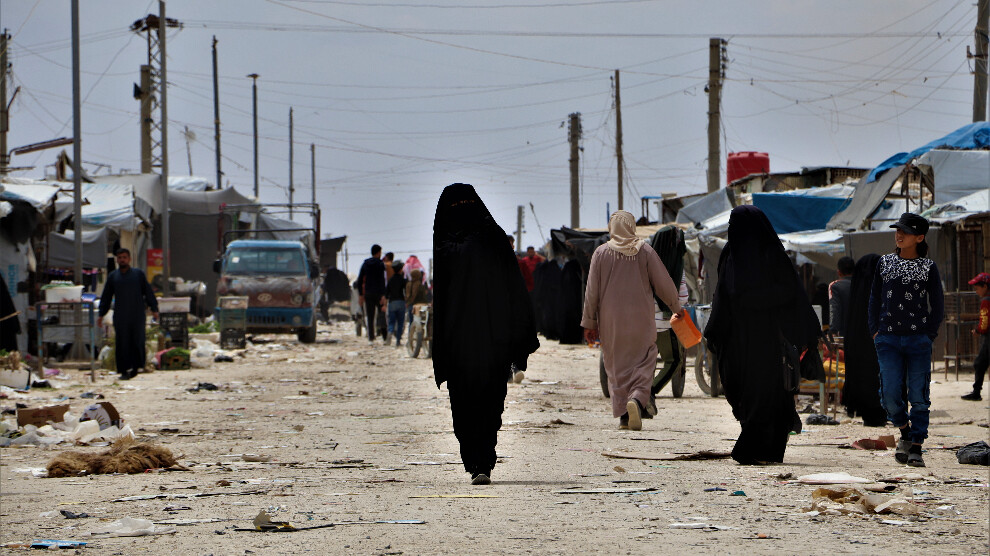 As the invading Turkish state escalates its attacks on northern and eastern Syria, so does the number of murders in the Hol Camp, the world's largest and most dangerous refugee camp.
In addition to 29,142 Iraqi refugees and 18,903 Syrian immigrants, the Hol Camp is home to 8,109 ISIS families. ISIS cells in the camp have murdered 13 Syrian immigrants and Iraqi refugees since the beginning of this year.
ISIS gangs carry out planned massacres in the camp. Despite all the appeals, the world community ignores the crimes and avoids solving the problems.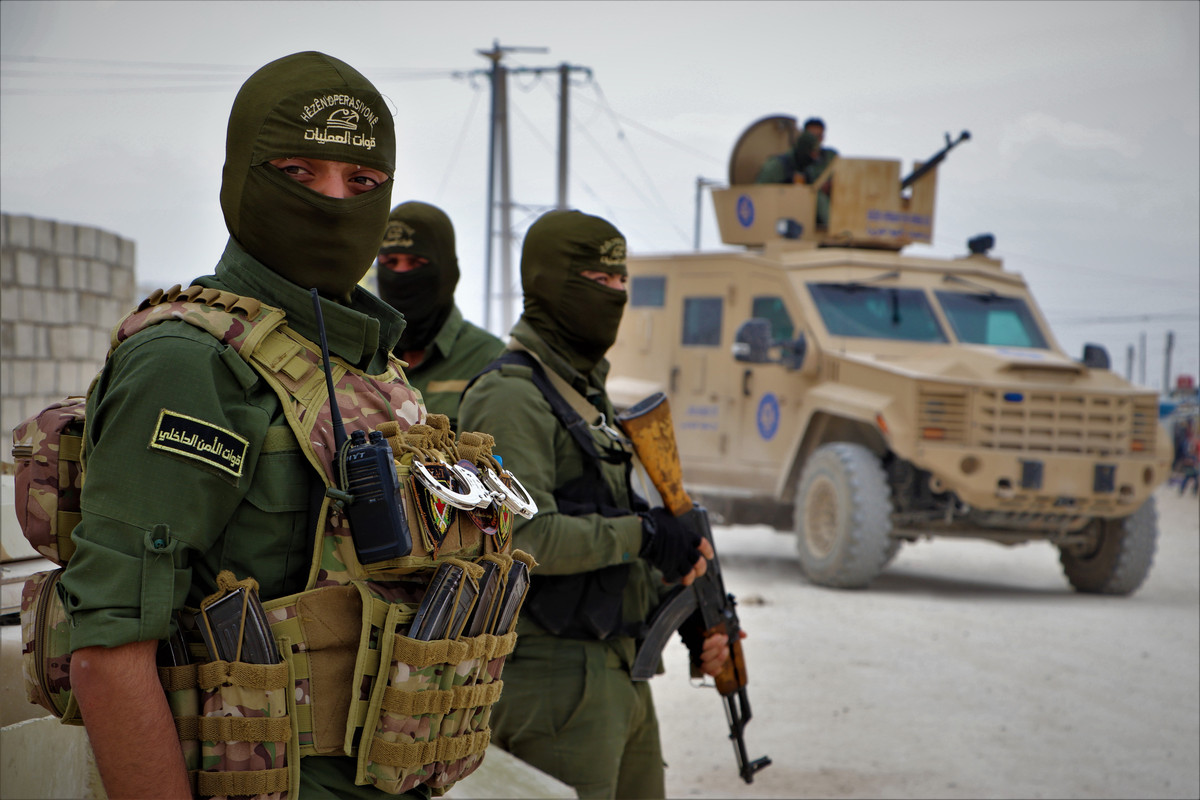 'GANG FAMILIES ARE BEING ORGANIZED AT THE CAMP'
In his assessment of the situation for ANHA, Hol Camp Security Executive Member Ibrahim Mihemed stated that after the ISIS attack on Sinaa Prison, the situation in the camp got dangerous with ISIS gangs increasing the mobility of the gangs in the camp, and committing murder crimes.
Referring to the increase in murder incidents in the camp, Mihemed said, "ISIS groups' families are responsible for the murders because the ISIS worldview is run by families and children. ISIS is employing a method of intimidating Iraqi and Syrian refugees."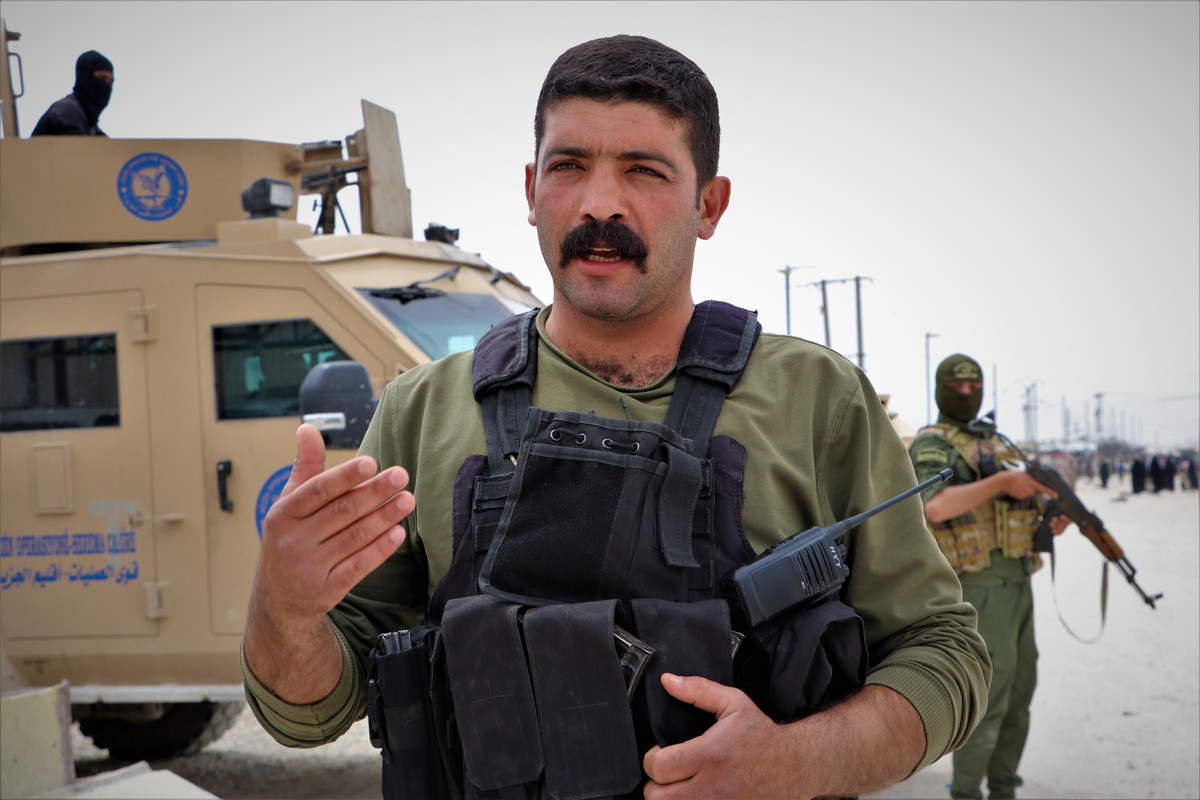 'THEY HAVE WEAPONS'
Mihemed stated that they are prepared for any threat as risks continue in the camp. Remarking that ISIS cells possessed weapons that were transported to the camp via cars and water tanks, he urged the international community and humanitarian organizations to find a solution for the children of ISIS families in the camp as soon as possible, in order to re-educate and integrate the children into society.
ATTACKS AGAINST MIGRANTS AND REFUGEES
Following the attacks on immigrants and refugees in the camp, the Internal Security Forces established a safe haven within the camp to keep them secure from ISIS cells.
A.M, who came to the camp after ISIS gangs stormed the Salahaddin province of Iraq in 2017, was attacked by gangs while selling vegetables in the camp on January 18, 2022. The man, married and father of seven, was shot in the right arm as well as his stomach and back.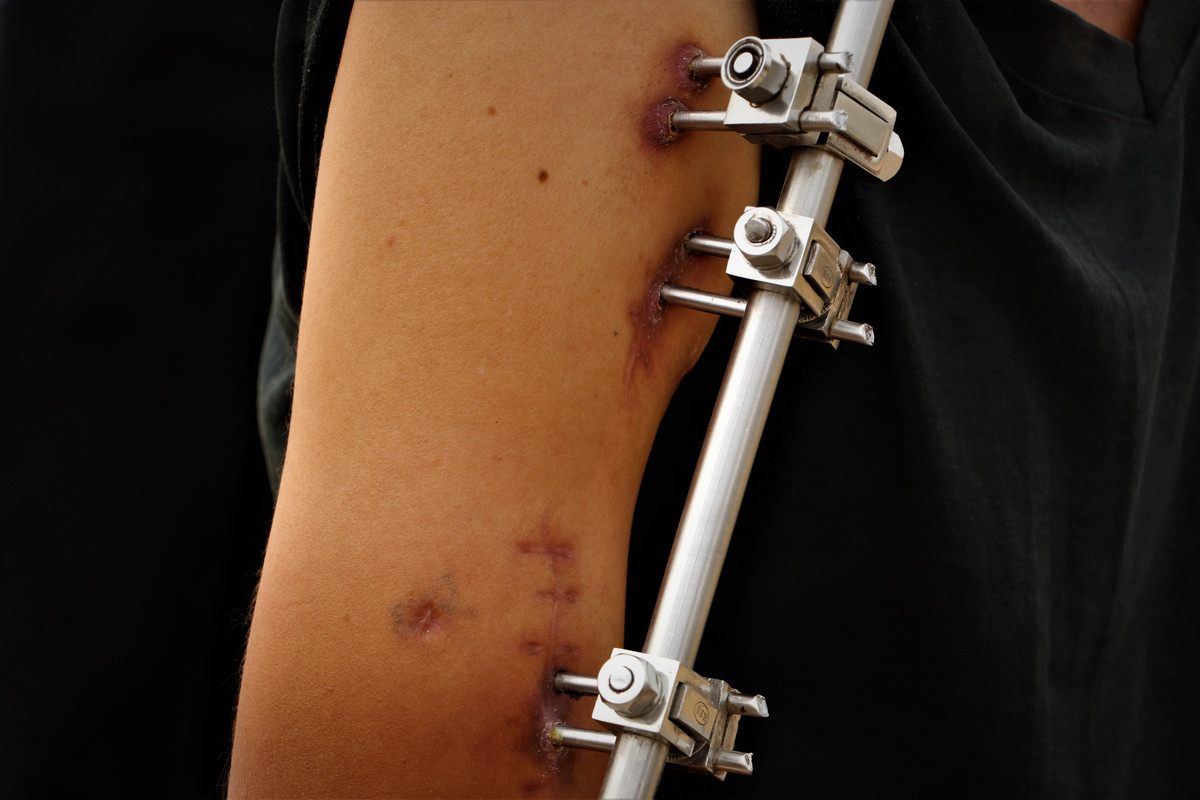 Pointing out that such crimes are committed by ISIS cells, A.M remarked that "These are terrorist cells involved in theft. They are killing the immigrants under the pretence of interfacing with security services and intelligence."
A.M described the moments when the gangs attacked him as follows: "I was leaving for work about 07.15 a.m. Someone came up behind me, opened fire, and fled. The ISIS cells possess firearms. They also educate children using radical beliefs. The women of the gangs are in charge of the children's education."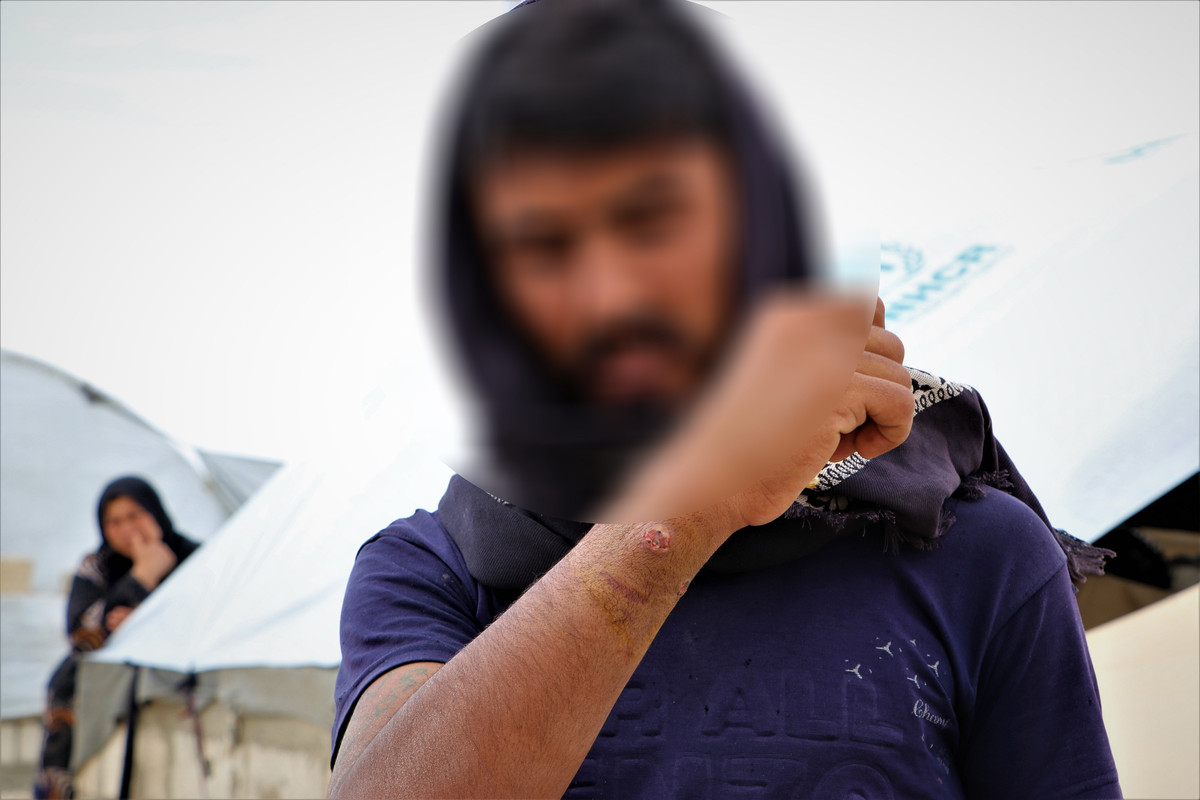 7 PEOPLE FROM HER FAMILY HAVE BEEN KILLED
When ISIS gangs attacked the Al-Baj region of Nineveh, an Iraqi refugee named T.A. immigrated to Hol Camp, and 7 members of her family (her husband, son, daughter, and relatives) were murdered by ISIS gangs.
Talking about the ISIS gangs slaughtering his family, T.A said, "My family and I were staying in tents next to each other. They murdered my daughter and her husband one day around midday. They also murdered my sun and my husband 15 days after he was released from prison. They also murdered my mother-in-law and his second wife, leaving no one in my family."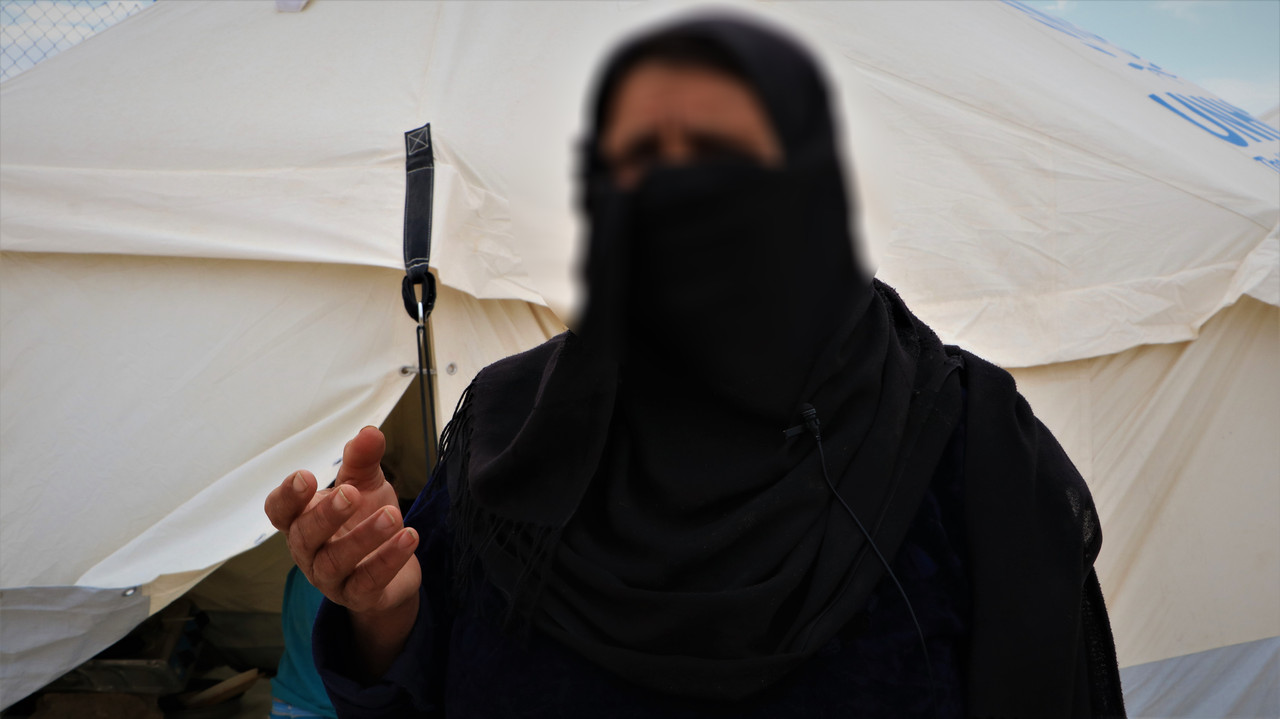 'THEY THREATENED MY DAUGHTER WITH BEHEADING'
Stating that ISIS cells threatened to cut off her daughter's head, T.A said, "They threatened us again after killing 7 members of my family. I can't act like I used to, and I can't afford my groceries."
T.A. added, "We are afraid and we want to get out of here and go to Iraq" and drew attention to the need to find a solution for Iraqi refugees.
TARGETED ON EID MORNING
A Syrian refugee identified A.E, who was shot four times in al-AsharanNeighborhood in the al-Mayadin district, said that people he didn't know opened fire on him on Eid al-Fitr morning, and that the assailants were a group of 16 people.