YPG captures a key figure of ISIS from Italy
A mercenary called Semir Bogana (Italian citizen known also as Abu Hureyre al-Muhajir or Abu Abdullah al-Muhajir) was captured as a result of a special operation conducted by YPG's Anti-Terror Units (Y.A.T.), when he was trying to flee to Turkey.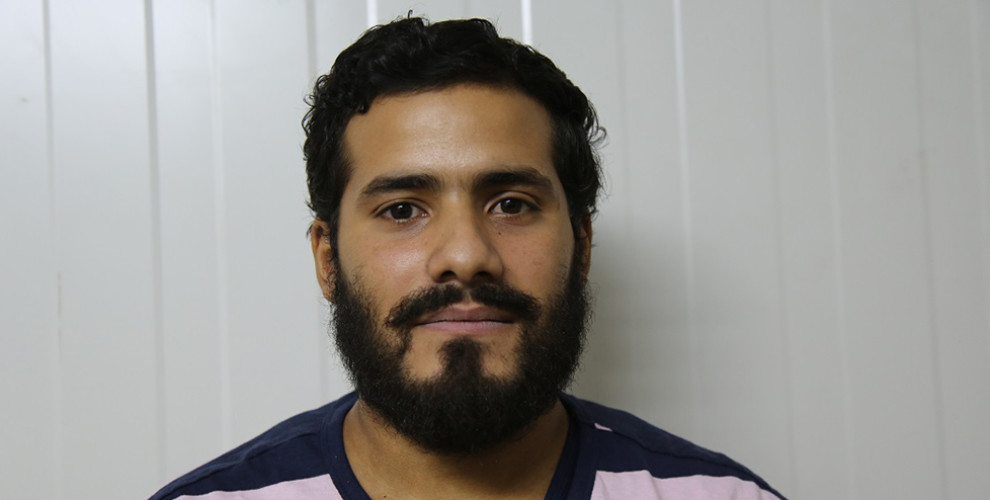 People's Defense Units (YPG) Press Office released a statement about the capture of a key figure of ISIS, an Italian citizen as a result of a special operation.
Full text of the statement is as follows;
"Our struggle against the ISIS terrorist organization that had emerged as the most brutal organization in the history of humankind, attacking social values that has been created through great efforts and aiming at slaughter all humanity, but especially the peoples of the Middle East, progresses successfully in all spheres of life. Our fight against this terrorist organization that, from Europe to Asia and Middle East, sustains itself through brutal and inhuman attacks and tries to expand using fear, continues obtaining new achievements on a daily basis.
The operations successfully completed in Kobane and Cizire canton and the last phase of the Cizire Storm campaign that nowadays is taking place in the region of Deir ez-Zor are historical evidence of our struggle against ISIS. The resistance that is being carried out today and its great achievements are becoming a breaking point in the history and ensuring a secure and dignified future for the peoples of the Middle East and Kurdistan.
Using the name of Islam, ISIS has tried to smear the image of the believers, while preserving its dominance in the region through brutal abuses and inhumane principles and with the help of the mercenaries who have gathered from all over the world. In Europe, many people have been serving this structure, acting as sleeper cells and carrying out attacks when they are asked, while spreading its terrorist efforts also in Rojava and Northern Syria.
As YPG-YPJ forces, we carried out many successful operations against these cells and we announced it to the public several times. In this context, on 27thof August a mercenary called Semir Bogana (Italian citizen known also as Abu Hureyre al-Muhajir or Abu Abdullah al-Muhajir) was captured as a result of a special operation conducted by our Anti-Terror Units (Y.A.T.), when he was trying to flee to Turkey. Semir Bogana was responsible for the shipments of weapons that were given to ISIS by the Turkish state and also has been in charge of the activities of the ISIS foreign fighters in Rojava. Many details about the ISIS terrorist organization and its external relations have been revealed by this captured mercenary, and an important progress has been made in the struggle against ISIS."