YPG commander Rênas Roj martyred in Turkish drone attack
YPG commander Rênas Roj was killed in a Turkish drone strike on the road between Qamişlo and Hesekê.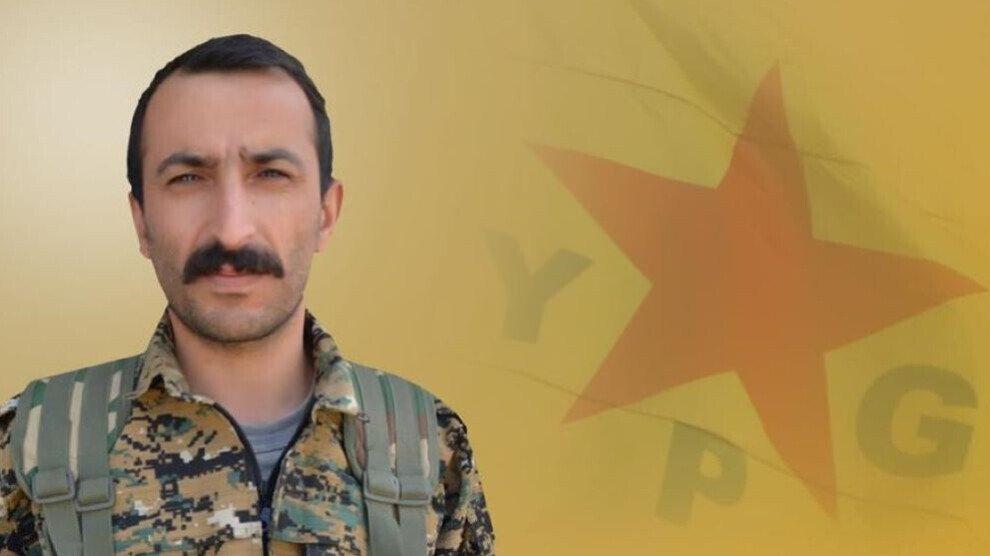 YPG commander Rênas Roj lost his life as result of a Turkish drone strike on the road between Qamişlo and Hesekê on Thursday, announced the General Command of the People's Defense Units (YPG) on Friday.
"The revolution in northeastern Syria has become the source of freedom and coexistence. The Turkish occupying state and its gangs have always attacked this reconstruction process. These attacks, perpetrated in front of the eyes of the world and despite the ceasefire agreement, threaten the security of the people of the region and continue to this day. Many of our people, especially civilians, have lost their lives in these attacks.
On August 19 at 2 p.m., Rênas Roj, a member of the YPG military council and one of the commanders of the SDF, was martyred in a drone attack on the road between Qamişlo and Hesekê. He was from Rojhilat [Eastern Kurdistan] and joined the ranks of the revolution because he was aware of his historical responsibility. He revolted against the policies that only concede oppression, genocide and annihilation to the Kurdish people. In the revolution of Rojava, he fought against the war of annihilation and was on the front line where he fulfilled his responsibility. He mounted an incomparable resistance against the anti-human ISIS and the Turkish state, sometimes as a fighter, sometimes as a commander. With his great vitality, he carried out all tasks under all circumstances and without hesitation.
Rênas Roj participated in revolutionary work in many regions of Kurdistan with great ambition and determination. Like his brother Rêbaz, who is considered a symbol of the sacrificial youth of Kurdistan, he selflessly joined the caravan of the martyrs. In the thirty years of his revolutionary life, he has shown heroism with great conviction and from his heart."
The YPG Command expressed their condolences to the relatives of the fallen fighter and the Kurdish people and reiterated its promise to avenge all enemy attacks.